Manzanilla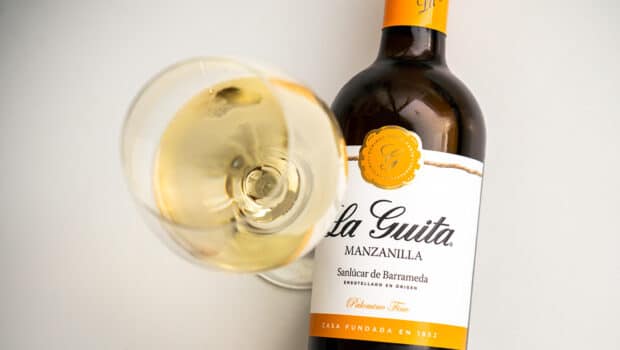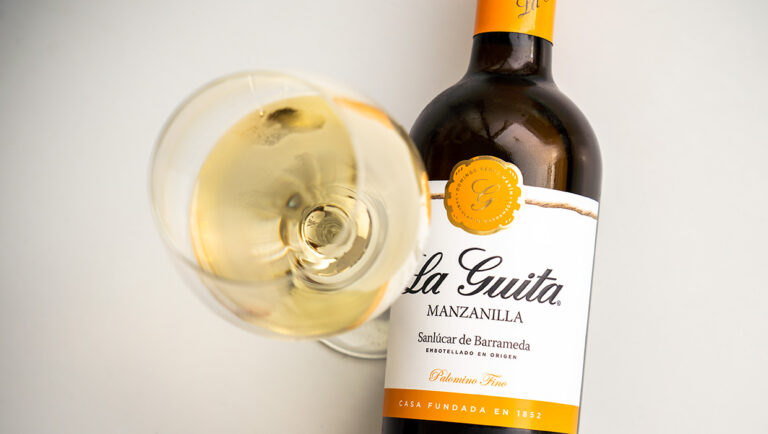 Published on March 30th, 2021 | by Ruben
0
Manzanilla La Guita (Domingo Pérez Marín)
Did you notice? The iconic Manzanilla La Guita does not have its guita any more. In Spanish this means string and indeed, bottles were easily recognizable by the little string running down the neck, fixed behind the label. In 2020 this popular Manzanilla was given a visual update by the owners Grupo Estévez: the actual string which adorned the bottle since 1908 (!) was replaced by a printed (horizontal) string that doesn't really stand out and looks just like an ornamental line. More cost-effective, I guess?
In the heydays of sherry, bodegas have come up with some of the most inventive brands: Tio Pepe's guitar player, Osborne's bull, the padlock on El Candado, the animals on Solear En Rama, the Bristol blue bottle, and the little guita indeed. I believe it helped La Guita to become one of the most successful sherry brands in recent history. Too bad it has now disappeared.
Luckily the wine itself hasn't changed, it's still basically the only wine available from this bodega which managed to keep its name Domingo Pérez Marín under the Estévez umbrella. Grapes come from vineyards in Sanlúcar, bought from the Covisan cooperative but with a focus on the pago Miraflores like in the old days. Manzanilla La Guita is around 4-5 years of age.
La Guita Manzanilla (15%, Domingo Pérez Marín / Estévez, L20)
Nose: more vibrant than how I remembered it, with a firm tangy side. Nice sea breeze with hints of iodine and seaweed, green olive brine and chamomile flowers. Also chalky notes, subtle blossomy notes and just a hint of apple fruit.
Mouth: medium intensity, where it shows a fresh, tight, coastal character again, with some very clear chalky notes, hints of bread crust and plenty of fine minerality. Light touches of bitter almonds and a nice balance of punzante flor notes and a lively, fruity acidity.
Availability: widely available. Around € 6-7 in Spain (from Bodeboca for instance). In other countries expect to pay up to € 15, check Master of Malt among others.
Summary: Manzanilla La Guita is still a perfect aperitif, with or without the iconic string. It's a classic, correct Manzanilla with a nice minerality, and its quality has never been better. I'm always happy when they serve this in a bar or restaurant.