Oloroso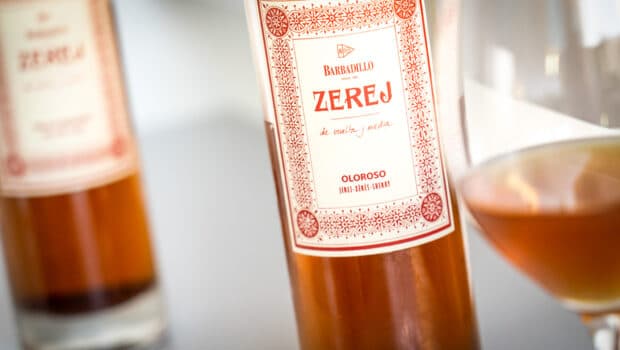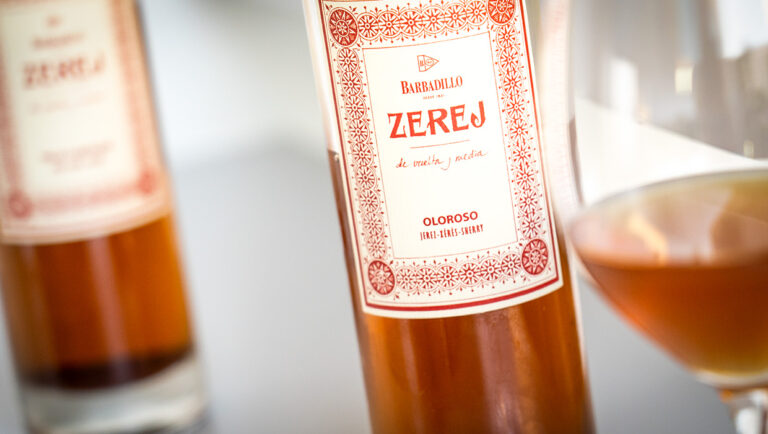 Published on May 19th, 2020 | by Ruben
0
ZEREJ II – Oloroso (Barbadillo)
In the ZEREJ II series, the Oloroso is presented before the Palo Cortado, which may seem a bit strange. However the Palo Cortado is older and higher in alcohol.
Oloroso is an entirely oxidative wine, which starts from a different base wine as the Manzanilla / Amontillado. While there may be a certain amount of first pressing, most bodegas elaborate their Olorosos with rougher mosto, generally obtained from a second pressing. After that, Oloroso barrels can be stored anywhere in the bodega, even in hallways, courtyards or other places that offer very little shelter. They are the long-suffering wines of the sherry region. Still they are able to show a great elegance and friendly appeal.
At Bodegas Barbadillo the reference wine in this respect is the Oloroso Cuco, which exists as a wine of 12 years, as a VORS expression (30+ years) and as an ancient Reliquia. The oldest barrels in the solera actually predate the foundation of the bodega in 1821 and some are made of chestnut.
The ZEREJ version is one single butt selected from the fourth criadera of Cuco, stored in the bodega Don Guillermo if I'm not mistaken. The entire solera contains 13 criaderas so it's already quite mature, a little older than the regular 12 year-old.
Zerej II – Oloroso (19,5%, Barbadillo)
Nose: wide and rounded. There's a highly aromatic side of polished wood, orange peel and leather, with crisp coastal notes and whiffs of sea breeze. On the other hand it has deeply roasted aromas: walnuts and hazelnuts, caramelized sugars and slightly burnt toast.
Mouth: big tobacco notes at first (love it), but also fresh salinity and a bright lemony acidity. Raisins and blood oranges. Light peppery oak. Quite lean, rather vertical, but it gets warmer towards the finish, with toasted nuts and leathery notes. Long, oaked finish.
Availability: the entire set of 4 bottles is still available from the Barbadillo shop or from Bodeboca for instance.
Summary: A really fresh and coastal Oloroso, with a nice balance between rounder elements and deeper, roasted and leathery notes. A classic wine and a clear step up from the Amontillado in terms of oxidative character.