Oloroso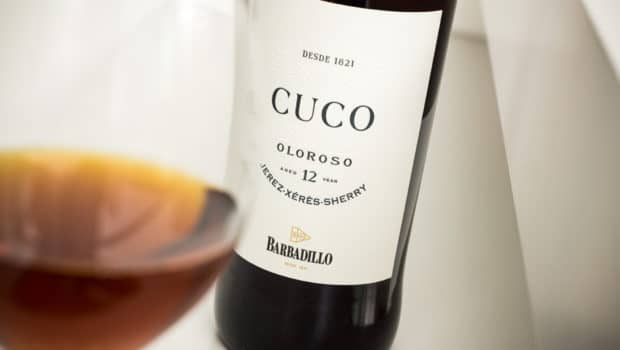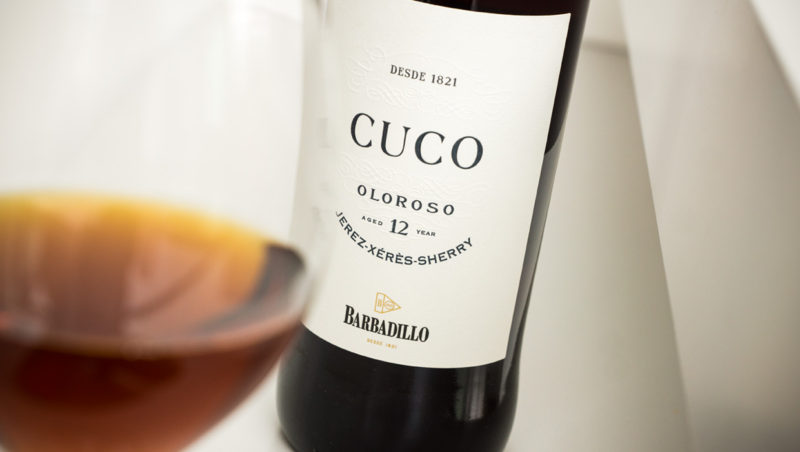 Published on August 15th, 2017 | by Ruben
0
Cuco Oloroso 12 Years (Barbadillo)
The Oloroso Cuco is aged in different bodegas owned by Barbadillo, but mostly in the bodega Don Guillermo. Grapes are grown on 30 year-old vines in the pagos Gibalbin and Santa Lucía in the Jerez Superior area. I've read there are 13 criaderas in this solera system (quite a lot for an Oloroso, even for Sanlúcar), with just short of 6000 botas. This wine in turn feeds the solera of the Oloroso VORS.
A couple of months ago Barbadiloo introduced a new label design, rather minimal with a white background. This Oloroso is estimated at around 15 years old, but obviously it can only mention the official category 12 Years. This age statement is new, in many shops you will still find the old version with a sand coloured label that says Oloroso Seco and doesn't mention the age.
Oloroso Cuco (19,5%, Barbadillo)
Nose: very fragrant and intense, with lots of polished wood and dried fruits. Almonds and walnuts. The varnished oak plays a nice role here, giving it depth and adding to the richness. Orange peel. Also hints of dates and figs, toffee and mocha, blood oranges, even with nuances of black cherries, nice.
Mouth: fairly gentle and slightly less wide, with a moderate hint of glycerol and implied sweetness. Caramel coated nuts, raisins and a similar hint of cherries and other mature fruits. Some spicy notes from the wood, as well as traces of salinity.
Availability: around € 18-20 in Spain, more like € 25-30 in other markets. Quite a wide distribution, check The Whisky Exchange for example, they ship around the world.
Summary: Twelve to fifteen years may not be a very high age for an Oloroso, this Cuco is very well made, with lots of aromatic intensity and some unique aromas. Less salinity and more roundness than I would expect from a sanluqueño Oloroso, but overall a rich and very characterful wine.