Bodegas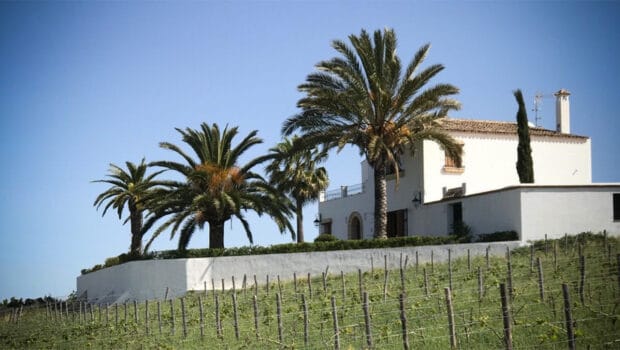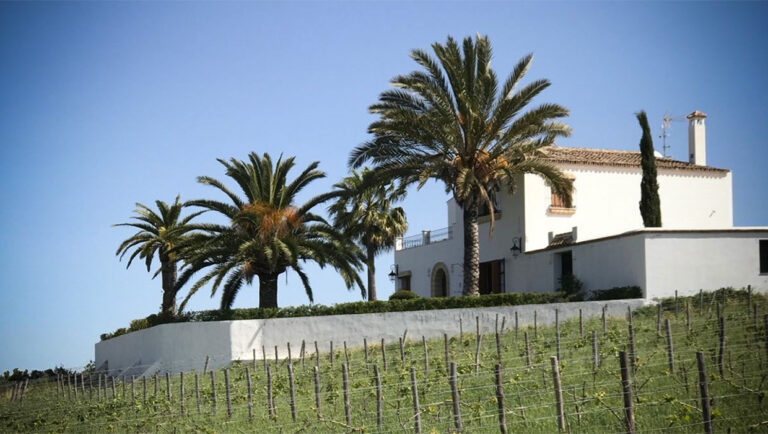 Published on August 27th, 2020 | by Ruben
0
Bodegas Poniente
Bodegas Poniente is a relatively new project started by businessman Patrick Mata and enologist Alberto Orte. They had already started the winemaking company Compañía de Vinos del Atlántico and NY wine importer Olé Imports (now merged with a Portuguese partner as Olé & Obrigado). Alberto Orte was born in Madrid but is now living in El Puerto de Santa María. He had been actively producing (unfortified) wine in the sherry region, Vara y Pulgar (Tintilla) and Atlántida (Vijariego blanco) among others.
In 2015 Alberto (whose family has a tradition of solera wines in Montilla Moriles) realized his dream of producing fortified wines in the Marco de Jerez. He started under the radar by sourcing old sherry casks and existing wines from prestigious bodegas and almacenistas. These were blended and served as the high quality starting point for the Poniente soleras and allowed them to aim high, with a well-aged Fino and three VORS wines right which have been marketed since early 2019.
Vineyard El Aljibe
Bodegas Poniente, obviously named after the humid Atlantic western winds, also owns 16 hectares of grapes distributed over three vineyards: San Cristóbal, San Jose and El Aljibe. Since 2016 they are producing their own mosto, from a rigid selection of over 200 old clones of Palomino Fino, farmed organically. This mosto is fed once a year to the last criadera of the Fino, which in turn feeds the Amontillado and other soleras. San Cristóbal is an interesting plot as it includes more than 20 grape varieties, some of which largely forgotten, trained in the traditional pruning method vara y pulgar.
The winery is an old casa de viña, located amidst the vines of El Aljibe, that dates back to the early 19th century. It takes its name from the well (aljibe) which used to provide water to the surrounding area. Located halfway between Jerez and Sanlúcar, it combines environmental elements of both cities.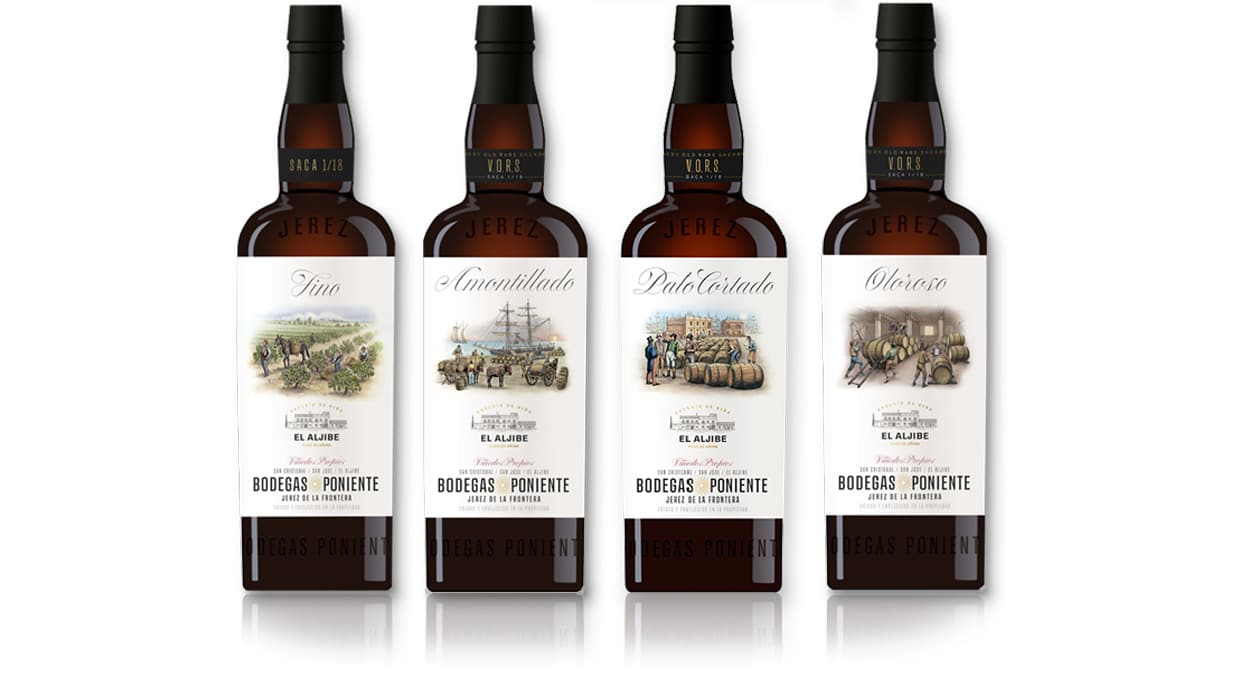 Bodegas Poniente sherry wines
As I explained above, this boutique bodega is aiming high, with a small but well-aged range:
El Aljibe Fino (15%): with an average age of over 8 years, matured in a solera system of 4 criaderas and an 18-butt solera row, bottled en rama
Amontillado VORS (20,5%): a natural Amontillado (not fortified again when entering the oxidative phase), average age of 40+ years, 6 criaderas + solera, refreshed with the Fino
Oloroso VORS (21%): average age of 30+ years, 5 criaderas + solera
Palo Cortado VORS (21%): average age of 30+ years, 5 criaderas + solera
Sacas are small, in the first one from November 2018 they released around 2500 bottles of the Fino and 150-250 bottles of the VORS wines. Another saca was made in 2019.
Contact
Compañía de Vinos del Atlántico
CA-3100, km. 1.5
11400 Añina
www.vinosatlantico.com
info@vinosatlantico.com