Manzanilla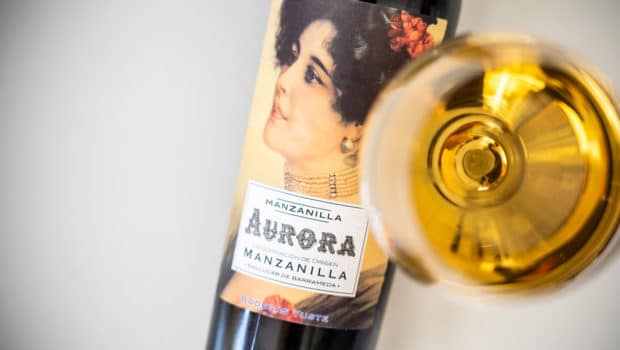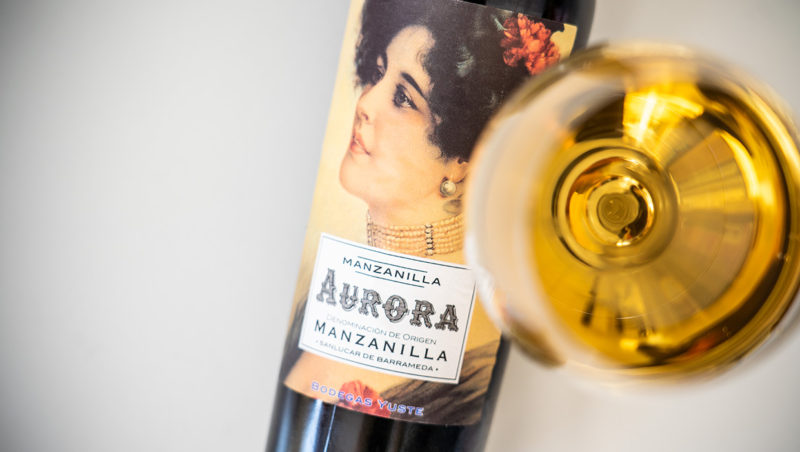 Published on March 19th, 2019 | by Ruben
0
Aurora Manzanilla (Yuste)
A Manzanilla that combines elements from different locations around Sanlúcar
In 2015 Yuste (the man who brought Coca Cola to Sanlúcar) acquired the classic Aurora brand together with a 19th century solera from Pedro Romero. This lead to a new introduction on the market, first with an old-style (fake parchment) label and towards the end of 2016 in the wider Aurora series with new labels and 50 cl bottles.
The new Manzanilla Aurora is a Manzanilla of around 8-10 years. In practice Yuste has downsized and split up the solera, while merging it with the Manzanillas he was already producing as an almacenista. The first six criaderas are located in the Bodega Miraflores in the outskirts of Sanlúcar: they produce the young Manzanilla Señorita Irene. After some five years, the wine proceeds to a solera in the Bodega Los Ángeles in the Barrio Alto, acquired by Yuste in 2001. This prime location in the city centre usually leads to a rounder, richer profile than the more maritime, often more austere Manzanillas that are matured in the Barrio Bajo, where the even older Manzanilla La Kika is housed.
The picture on the bottle is a 1904 portrait of Aurora Ambrosse Lacave as a young mother, made by Gaspar Camps prior to her widowhood in 1911. Aurora was later in charge of her husband's bodega and continued to produce great Manzanilla named in her honour. A pioneering female executive in the sherry trade. As a coincidence Paco Yuste's daughter is also called Aurora.
Manzanilla Aurora (15%, Bodegas Yuste)
Nose: indeed a round yet fresh nose with Bramley apple and plenty of dried kelp and flor. It shows a little more buttery notes, almonds and even vanilla roundness than you'd expect. I'm sure other bodegas would already call it a Manzanilla Pasada, but here it is younger than La Kika of course.
Mouth: refreshing start, with a bright juiciness of apples and citrus, but picking up strength rapidly. This leads to a full, slightly oily body, with warm mineral notes and some spiciness (fennel seeds). Dry, with autolytic yeasty notes, gentle green olives and moderate acidity. Some savoury notes towards the finish.
Availability: limited outside of Spain. I paid around € 11 at the Belgian importer Espavino. For international shipping, try Bodeboca.
Summary: This is a warm and older style of Manzanilla, that has round buttery touches and less of the spiky salinity. I really like this style, especially on its own, without food. A very good Manzanilla with a classic profile.