Manzanilla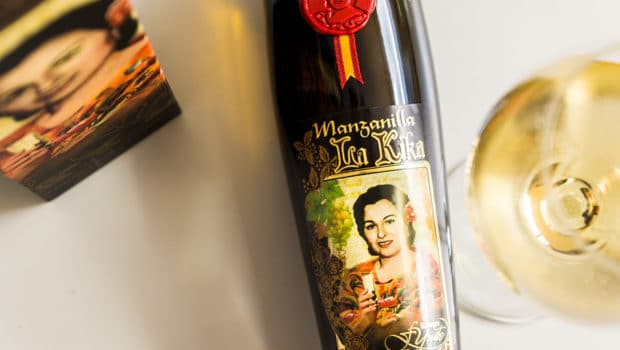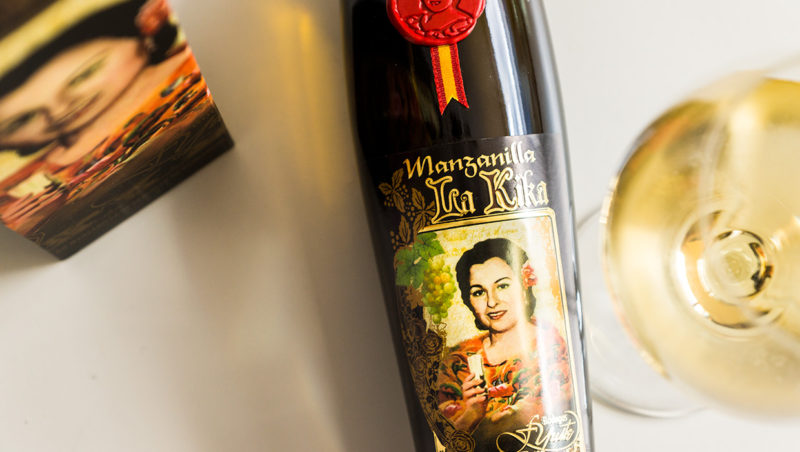 Published on October 10th, 2016 | by Ruben
0
Manzanilla La Kika (Yuste)
Dedicated to the founder's late mother Caridad ('Kika'), this Manzanilla Pasada La Kika from Bodegas Yuste is a relatively new product on the market. It used to be bottled only for the family and close friends.
La Kika is over 10 years old but it has an active layer of flor all year round
The 400-butt solera is over a century old and located in the historic Bodega Santa Ana in Sanlúcar's Barrio Bajo, which used to be the house of the Rainera Pérez Marín family and is now the residence of the Yuste family. For this wine, the barrels showing the most complexity are selected from the first criadera and bottled by hand with minimal filtering.
Manzanilla La Kika has a specific bottle design. In fact it looks a bit like an olive oil bottle, even with a little spout at the top. We're trying a saca of 360 half bottles filled on September 1st of 2016, nicely indicated with a sticker on the bottle.
La Kika Manzanilla Pasada (15%, Yuste, saca 01/09/2016)
Nose: I really like this. Very intense flor notes, with rich hints of hay, flax and toasted almonds and hazelnuts. Just a hint of baked apple in the background. Herbal infusion and buttery notes. It's not very loud but beautifully warm. Light farmy touches too.
Mouth: really fresh, perhaps slightly younger than I expected, but beautifully intense again. There's flor and brine, bitter almonds and just a hint of citrus acidity. Light yeasty notes. Dried flowers. Light iodine. The maritime notes and bitterness leads to a long, salty finish.
Availability: very limited, around € 15 for a 37,5 cl bottle and € 25 for a full bottle.
Summary: Manzanilla La Kika is a very characterful wine. It's rather elegant and delicate, and certainly one of the more complex Manzanillas, with a pleasantly saline, bitter edge in the mouth. Certainly worth hunting down.