Fino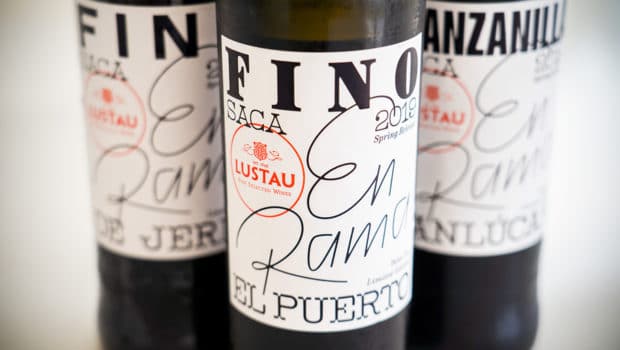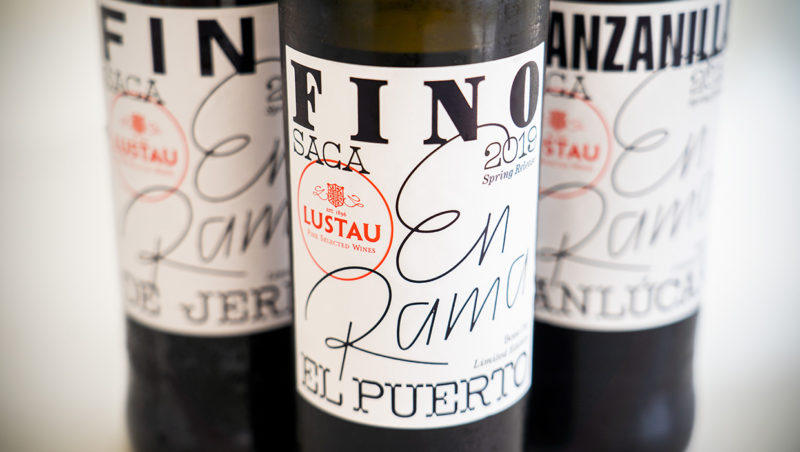 Published on June 26th, 2019 | by Ruben
0
Lustau Tres En Rama 2019
The yearly 3 En Rama bottlings highlight the differences of the key cities in the sherry triangle
Slightly later than other years, here is the yearly 3 En Rama series from Bodegas Lustau. Apparently the conditions weren't perfect in April so they waited until 21st of May. For a few years now, Lustau has been playing the card of comparison as they are the only bodega with warehouses in all three of the cities of the sherry triangle – a perfect occasion to do a comparative tasting.
Three wines, about the same age, all aged biologically under the influence of flor, and all bottled en rama, with just a very light treatment during the bottling process. These sherry wines are a specific selection of the barrels that provide wider-scale wines, readily available at all times. It gives you an intense snapshot look at the wine and its potential.
This year the 3 En Rama series was given new labels, with bold typography and a clean, white look. Lustau hired an agency to do research on old fonts used in the bodegas. While I'm not blown away by the fonts (my day job is graphic design…) I like the outcome. Some will surely prefer the classic style of previous editions but I think the new ones definitely stand out among other sherry bottles.
Manzanilla 'En Rama Sanlúcar' (15%, Lustau, Saca 2019)
This Sanlúcar wine is from a selection of casks from the Manzanilla Papirusa solera – Lustau's standard Manzanilla of around 4-5 years old.
Nose: a lot of cidery apples and dried grass, giving it a light farmy edge. Also chamomile and soft mineral notes, bread and herbs. Whiffs of toasted nuts.
Mouth: just a light apple note at first, then becoming very dry, very crisp and mouthwatering, with a zingy combination of salty and acid notes. Medium bitterness from the flor, light chamomile and sea spray. Plenty of Mediterranean herbs and almonds. Long, coastal finish.
Comments: the perfect aperitif with above-average salinity and a good dose of fresh acidity.
Fino 'En Rama El Puerto' (15%, Lustau, Saca 2019)
Taken from selected barrels in the solera Puerto Fino. The wine is around 5 years old.
Nose: as always this reminds me of Belgian Lambic beer. Very yeasty, an avalanche of flor, with overripe Jonagold and seaweed. More wet cellar aromas, wet limestone and stale water, hints of linseed oil and Brett. The funkiest nose.
Mouth: very fresh and yeasty palate, full of dough and dried seaweed. Slightly less juicy than the Manzanilla. Lower acidity but more minerality perhaps. Also I wouldn't say it is as saline as the Manzanilla, but it has this seaweed / rockpool / sandy side which brings it on the same level of coastalness, I hope that makes sense. A really dry finish, with a zesty bitterness of citrus peel.
Comments: a fairly serious 'advanced' Fino I would say, with more weight than the Manzanilla.
Fino de Jerez '3 En Rama' (15%, Lustau, Saca 2019)
Taken from the classic Fino La Ina (a solera of over 4000 barrels). The wine is around 5 years old.
Nose: I found the 2017 slightly less warm and wide than how I remembered the 2016 edition and this is similar. Rather full but more on hay, almonds, a little olive brine and bread crust rather than dough. Hints of moss. The most mature and refined of the three, which comes at the expense of raw power.
Mouth: now slightly sharper than the nose suggested, but still on the warm side compared to the other two. Plenty of bread, lower acidity, gentle brine and almonds. Long, rather hot finish.
Comments: the warmest and the most refined of the selection.
This year I'm less impressed with the Fino de Jerez, which used to be my favourite in previous editions of the 3 En Rama series. Now I'd go for the Manzanilla. All three are very much worth buying though, and the possibility to compare them is just priceless. All bottles are available for around € 16-25 depending on your location.
Summary: Another great year for the 3 En Rama series. The Manzanilla really grew on me the past few years, and this year I'd even pick it as my favourite. Three well chosen wines that give you a clear insight in the (bodega) terroir of the sherry triangle. A very educational head-to-head.