News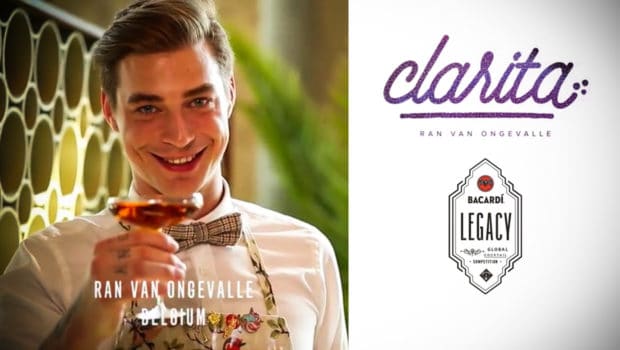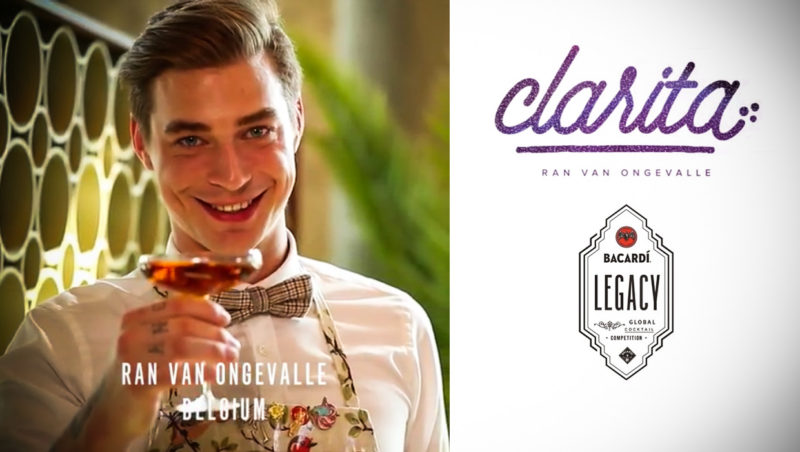 Published on May 24th, 2017 | by Ruben
0
Sherry cocktail wins Bacardi Legacy 2017
Clarita is a drink with inspiration from the past, made with knowledge from the present and a glimpse of the future
Belgian bartender Ran Van Ongevalle, mixologist at The Pharmacy in Knokke-Heist (Belgium) has just won the Bacardi Legacy 2017 competition. In this global cocktail competition, with finals in Berlin, 37 bartenders battled to secure the top spot.
Clarita cocktail
For the first time, bartenders were permitted to use Bacardi Ocho as well as the the brand's flagship Bacardi Carta Blanca and Bacardi Carta Oro rums. Van Ongevalle, a big time #sherrylover who visited Jerez last January to get inspiration, decided to combine Bacardi 8 with Amontillado sherry to create a sophisticated mix of rum and sherry. The cocktail is called Clarita and combines sweetness, woody notes and the salty / nutty character of the sherry.
Ran uses the Amontillado NPU from Romate, which I believe I introduced him to…
Interestingly, he also produced an ultrasonically aged version of his cocktail in a laboratory, adding pieces of sherry oak and exposing it to soundwaves which speed up the interaction of the liquid and the wood. This allows you to instantly look into the future.
In case you're interested to make your own Clarita cocktail, here's the recipe:
60 ml Bacardi Gran Reserva 8 Years
10 ml Amontillado NPU Sherry 
4 ml white Crème de cacao
1,6 ml Absinth
0,8 ml Seawater
A few drops of olive oil
Bacardi will work with Ran over the next year to provide career development opportunities and support and garner worldwide recognition for his drink.