Amontillado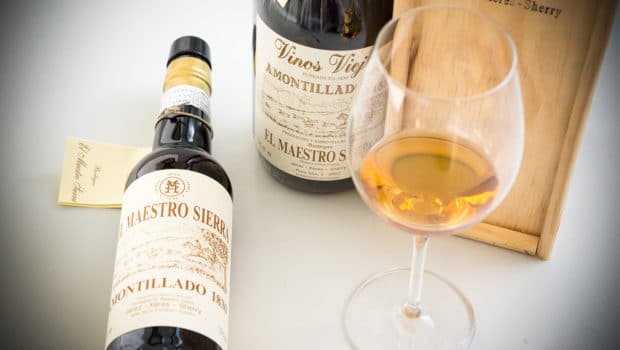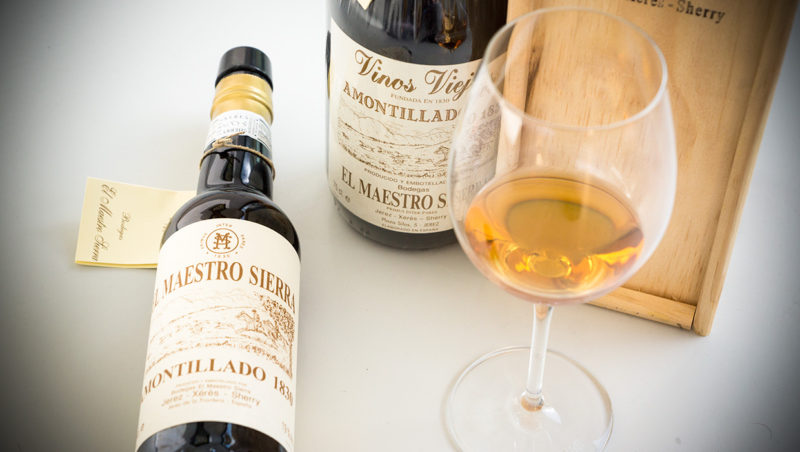 Published on March 12th, 2015 | by Ruben
1
Amontillado 1830 VORS (El Maestro Sierra)
Amontillado 1830 is maturing in casks that were made 180 years ago by the founder of the bodega
This solera for this Amontillado was started in 1830, which makes it one of the oldest soleras still in use (only Osborne claims to have soleras founded before 1800).
The current average age of the Amontillado 1830 is estimated at over 50 years, probably closer to 70 years, which means it easily qualifies as a VORS sherry. It is bottled by hand with minimal filtering, once a year.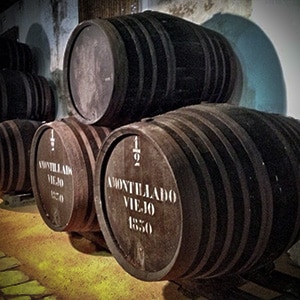 Less than 200 bottles are available each year, drawn from two large 2000-liter butts that have been made by the founder himself, José Antonio Sierra who used to work as a cooper for González Byass before starting his own bodega El Maestro Sierra. The butts have never been moved, emptied or cleaned. They are repaired in-house only when necessary.
This wine is one of the gems of this bodega.
Amontillado 1830 V.O.R.S.
(19%, El Maestro Sierra, bottle 030-2013)
Nose: this one has clear references to its Fino past. Wet sand. There's a hint of yeast which mingles nicely with pastry notes and dried apricots. Also faint farmy notes (wet sheep's wool), which I personally love. Marzipan. Hazelnut – mocha. Candied orange. Walnut cake. Light tobacco and hints of cigar boxes. Some flowery notes. It's surprising how a wine can still carry the DNA of a Fino when there is no flor left inside the casks. A very rich, deep nose.
Mouth: dry, with a high acidity. It's incredibly silky, almost underpowered for a few moments, before it picks up strength again and becomes frankly steely. Leathery. Intense hints of salty brine and sea spray. The same echoes of Fino flor. Orange peel. Smoky finish, with walnuts, light hints of roasted coffee beans and the lightest hint of pepper.
Availability: hard to get. It's available in 75cl bottles (around € 120) and 37,5cl (around € 60). Check The Whisky Exchange for instance.
Summary: Such fine traces of Fino yet such impressive signs of age as well. One of the best Amontillados out there, in my opinion. Very complex. A world class wine.