Bodegas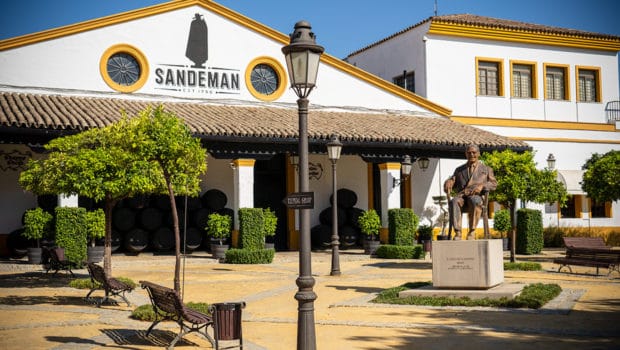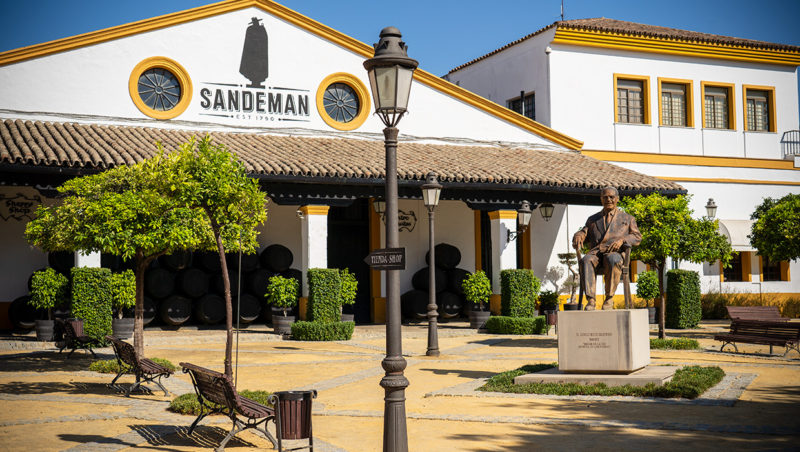 Published on December 11th, 2015 | by Ruben
0
Sandeman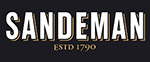 In 1790 George Sandeman, the son of a Scottish cabinet-maker with a £ 300 loan from his father set up in the Port and Sherry trade in London. Although Sandeman has always been associated primarily with Port wines, they have been fully committed to sherry as well.
At first the sherry trade primarily consisted of the import of wines from the Bodegas Duff (later associated to Osborne). In 1809 Sandeman set up an office in Cádiz and he associated with José Pemartin in 1822. The business was highly successful, and especially its Pedro Ximénez and Tintilla de Rota wines became well known in the UK.
In 1879, George Sandeman & Co. acquired their own bodegas in Jerez, and in 1894 Sandeman expanded further by taking over the 800-barrel stocks from Bodegas Bernaldo de Quirós. These wines were the foundation for the current Rare Sherries series – the oldest sherries in the house – and they formed the House of Sandeman, in buildings that are still part of the company (Bodega Pizarro and Cerro Viejo).
Don Sandeman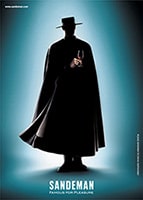 Sandeman was a pioneer of wine marketing. The George Sandeman brand has been a registered trade mark since 23 March 1877. In fact it is one of the oldest trade marks still in use, and today is registered in 130 countries around the world. In 1928, a scottish artist called George Massiot Brown approached Sandeman and designed the very first iconic logo for a wine: the remarkable silhouette of Don Sandeman.
At the end of the 20th century, Sandeman held 26 millions of litres of sherry wines and operated 358 hectares of vineyards, all in respected pagos of the sherry region. Among them was the renowned vineyard El Corregidor in the pago Carrascal, which is now owned by Bodegas Luis Pérez.
Sogrape
The recent history was not without troubles. In 2002 Sandeman (by then part of the Seagram group) was sold to the Portuguese company Sogrape (of Mateus, Offley, Ferreira, Gazela and others) but it was clear that they had more interest in the Port activities than in sherry. In 2004 the Nueva Rumasa group acquired (through its Zoilo Ruiz-Mateos company) the sherry bodegas, vineyards and wines of Sandeman. However the name, the visitor centre etc. had to be kept alive and the Sandeman brand itself remained part of the Portuguese group Sogrape. Nueva Rumasa went bankrupt in 2011 and the sherry legacy of Sandeman is fragmented and still uncertain at the moment.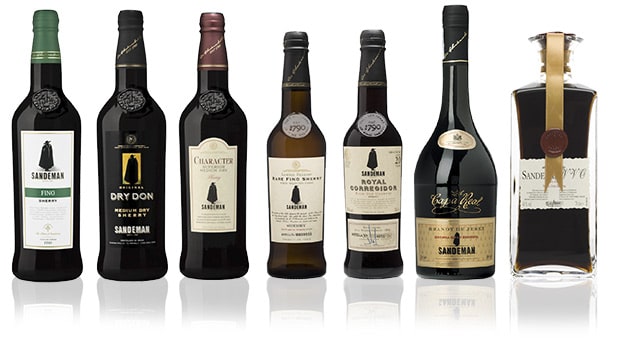 Sandeman

sherry range
Sandeman sherry is sold in three ranges.
Classic range: primarily sold in supermarkets: wines of around 3-4 years old.
Sandeman Fino
Medium Dry Sandeman
Medium Sweet Sandeman
Premium range
Don Fino: around 5 years old, from a solera of eight scales.
Armada Superior Cream: based on Oloroso, averaging over ten years of age.
Character Medium Dry: based on Amontillado, averaging 9 years of age. 45 g/l of sugar.
Original Dry Don Medium: based on Fino and Amontillado, around 7 years of age. 40 g/l of sugar.
Rare Sherries
Rare Fino: a special selection of butts from the Don Fino solera that are allowed to mature further to about 7 years. Bottled twice a year, limited to 1500 bottles at once.
Royal Corregidor Oloroso
Royal Ambrosante PX
Brandy de Jerez
Imperial Solera: matured for one year
Capa Negra Solera Reserva: matured for one year and blended with old brandy from the Gran Reserva soleras
Capa Real Solera Gran Reserva: matured for over 10 years in century old Oloroso and Amontillado casks
VVO Solera Gran Reserva: aged in a solera of old Oloroso and PX casks founded over 100 years ago.
Sandeman

visits
Calle Pizarro 10
11403 Jerez de la Frontera
Email: visitors.jerez@sandeman.com
Phone: +34 675 647 177
Tours in four languages, including a tasting of three or four (old) sherries. There's also a '1790 tour' which includes 4 premium sherries, 4 very old sherries and 2 brandies.