Cream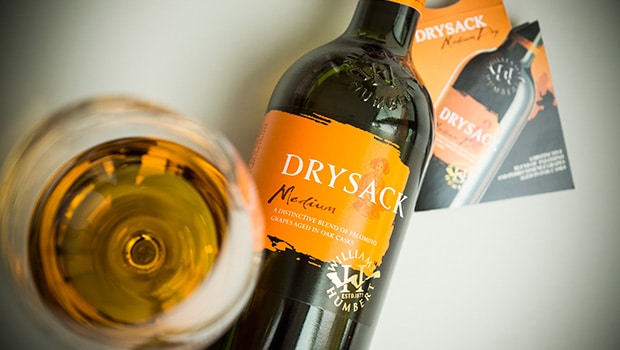 Published on February 13th, 2014 | by Ruben
3
Dry Sack Medium (Williams & Humbert)
A blend of Amontillado, Oloroso and P.X., brought together at an early stage
Dry Sack is a popular brand of sweet, blended sherry, produced since 1906. Especially the Netherlands and Germany are fond of this type of product, but also in the rest of Europe you'll find it in many supermarkets. The UK and USA prefer the Cream style which holds even more sugar.
Blended sherry is a composition of different types, in this case Amontillado, Oloroso and Pedro Ximénez wines. Dry Sack is slightly different in the sense that the mixture is returned to a solera after blending. The grapes for Dry Sack are taken from Williams & Humbert vineyards in the Jerez Superior area (Pago Balbaína and Pago Carrascal).
The label Medium means it is sweetened, in this case to around 30 g/l. It used to be called Medium Dry but don't focus on the confusing "dry" part – it's fairly sweet indeed. You can drink it on its own, as an aperitif (although I prefer dry wines to increase my appetite) or as a gentle digestif. Another suggestion is to turn it into a spritzer (with Canada Dry for example) or a cocktail (try vermouth).
Williams & Humbert are quite famous for this kind of "married blends". The blend is produced quite early in the process and the composition goes through a solera system to mature further. No doubt it helps to integrate the flavours and produce a more harmonious result, rather than blending mature wines that aged separately. They even produce very old premium blends in the same way, for example the +/- 30 years old Amontillado blend As You Like It.
Drysack Medium Dry (15%, Williams & Humbert)
Nose: sweet almonds and lots of toffee. Caramelized peanuts and honey. Dates. You can still recognize the Amontillado on the nose, there's a hint of flor and damp cellars but all of the usual, tangy intensity is taken away and replaced with a flattening sweetness.
Mouth: medium sweet indeed, but not too sticky when chilled. The tanginess of Amontillado still comes through, resulting in a slightly bittersweet palate. Sweet baked apples. Some dried apricot and raisins, with soft hints of walnuts. Soft traces of tannins as well, but overall a bit muted.
Availability: all kinds of supermarkets, I've paid around € 10. If you can't find it, then check The Whisky Exchange for instance, they ship around the world.
Summary: Dry Sack Medium is too sweet to be called authentic savouring sherry, although the Amontillado origins are still noticeable. Difficult to pair with food. I'm not a big fan but I agree it works well as a spritzer or cocktail. To be revisited when the summer returns!