Amontillado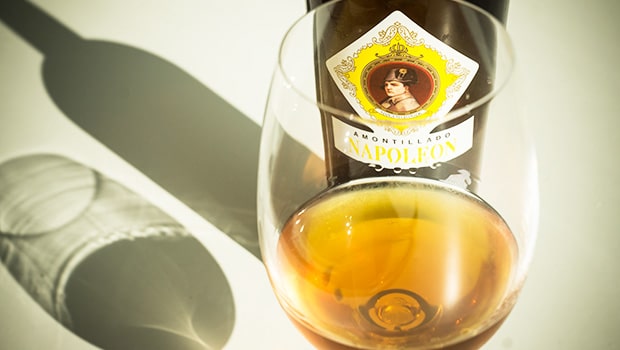 Published on October 3rd, 2013 | by Ruben
0
Amontillado Napoleon (Hidalgo La Gitana)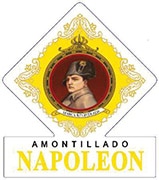 Amontillado Napoleon is part of the standard range of Bodegas Hidalgo – La Gitana in Sanlúcar, famous for its Manzanilla, probably the most common Manzanilla in Andalusian restaurants and bars.
Besides this Amontillado Napoleon, Faraon (Oloroso), Triana (Pedro Ximénez) and Alameda (Cream) are the other wines in this series. They are all 6 to 20 years old. The Amontillado solera, which was founded at the end of the 18th century, is fed with their Manzanilla Pasada Pastrana, one of the fullest and most complex Manzanillas on the market. The barrels in which the flor does not perform well enough are taken out of the solera, fortified again and age oxidatively as an Amontillado.
Napoleon is easy to find and easy to drink
The name Napoleon is inspired by the fact that during the Peninsular War (1807-1814), Hidalgo provided wine to the French army under the emperor's name. However they didn't chose the French side: at the same time they sold wine with a Wellington label to the British forces. You may find a mention of the IWC Silver medal on the label. Note that there is also a 40 years old Amontillado Napoleon VORS. It used to be bottled as 'Amontillado Viejo' with a handwritten label, but nowadays it comes in a more minimalist 50cl bottle with the Napoleon name.
Amontillado Napoleon (17,5%, Hidalgo La Gitana)
Nose: a slightly capped nose, quite dusty and nutty, lacking some of the vividness of the Manzanilla. Notes of caramelized almonds and cedar wood. Vanilla latte. Linseed oil and soft hints of leather. Slight hints of dried mushrooms. Overall rather soft.
Mouth: very smooth again, with a subdued salinity and acidity. Fresh and a tad too lightweight maybe, but very accessible. Medium dry with plenty of caramel flavours and nutty notes, as well as a background fruitiness.
Availability: quite easy to find. Around € 14. Check Bodeboca for international shipping.
Summary: This Napoleon is a very accessible Amontillado. Its salinity and acidity are quite subdued and it is dominated by caramel and nuts. Good as an introduction to the style, but possibly too smooth for experienced aficionados.