Cream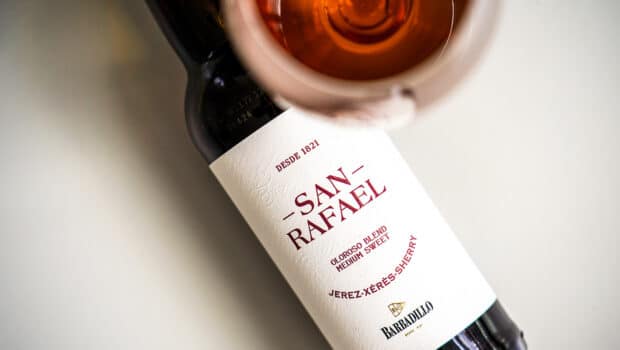 Published on April 9th, 2022 | by Ruben
0
San Rafael Medium (Barbadillo)
San Rafael is one of these wines that used to be sold as an Amoroso style, or Oloroso Dulce. But since the D.O. banned these descriptions in the early 2000s, it officially became a Medium Sweet sherry.
This category contains any oxidative style between 45 and 115 grams of sugar. On the label it also says Oloroso blend, an additional remark that is only allowed if at least 80% of the recipe is made up of dry Oloroso. The remaining 20% consists of Pedro Ximénez. The resulting sugar level is around 100 grams per liter.
San Rafael is a sweetened, blended sherry based on Oloroso with an average age of around 12 years
Some sources claim the old Oloroso at the base comes from the small bodega San Roberto, adjacent to the legendary Arboledilla building. However recent fichas mention a whole series of different bodegas. The blend itself is composed upon bottling, so it's not one of these long-aged marriages like Matusalem for instance.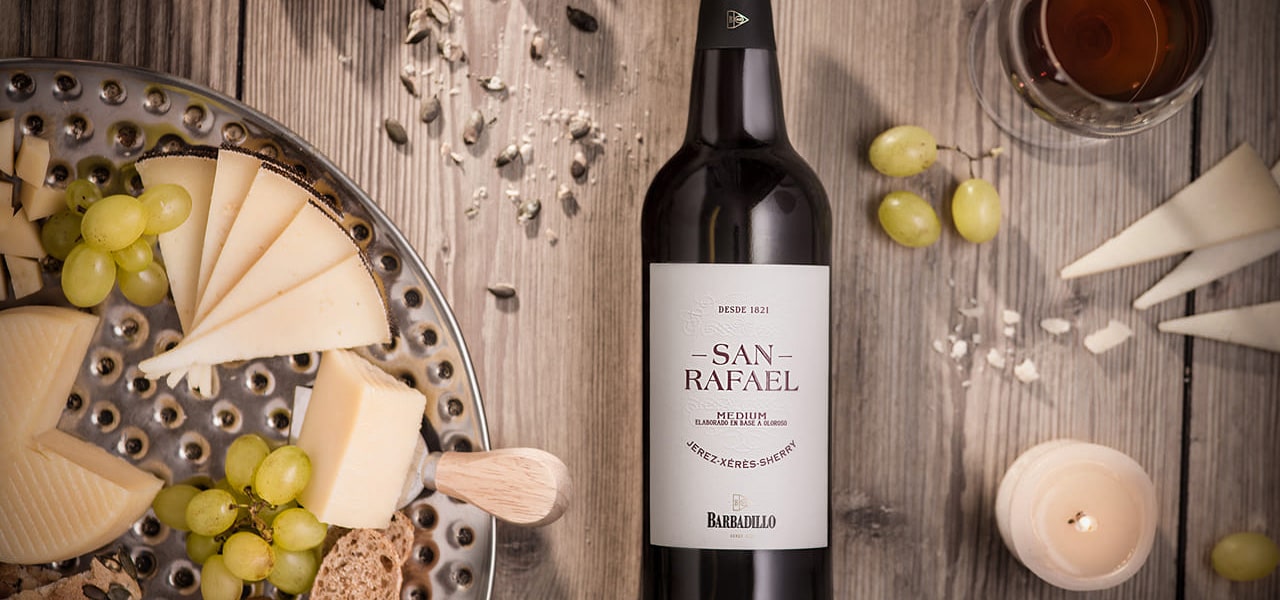 San Rafael – Oloroso Blend Medium Sweet (19,5%, Barbadillo L-21)
Nose: this smells a lot like old Oloroso (hence the higher ABV, by the way). The dried figs, walnuts and raisins jump out of the glass. Then hints of treacle and caramelized hazelnuts appear. Whiffs of black peppercorn, as well as some old polished wood notes sit in the background.
Mouth: a fair balance between strong, dry flavours and sweetness. You really get the dark walnutty notes, bitter chocolate and roast coffee beans, rounded by toffee and syrupy notes. More dates, plums and a subtle herbal bitterness. Almost a smoky touch of toasted wood too. Hints of orange peels. Decent acidity throughout, which means this is never cloying. You're also getting a certain coastal lightness that is not uncommon for Oloroso that originated in Sanlúcar.
Availability: pretty good. It's available in full bottles as well as 37,5 cl bottles. Half bottles are around € 13 from the Barbadillo store. You can also get it from The Whisky Exchange, Spanish Wines Direct or Dealbariza for instance.
Summary: A good Medium Sweet sherry, balancing dark (and slightly bitter) old Oloroso notes with the right amount of sweetness. You can tell there's some very old wine in the mix, making it a rather serious sherry with a fairly dark profile. An excellent choice for a cheese board.