Other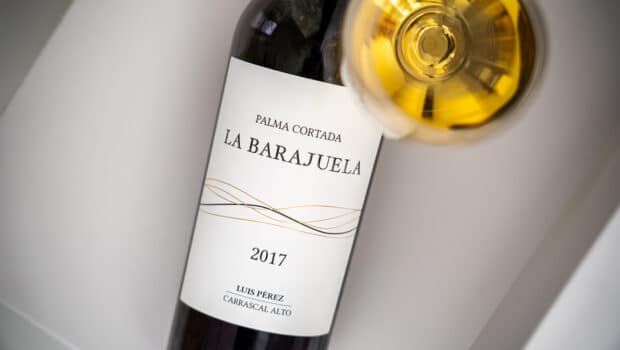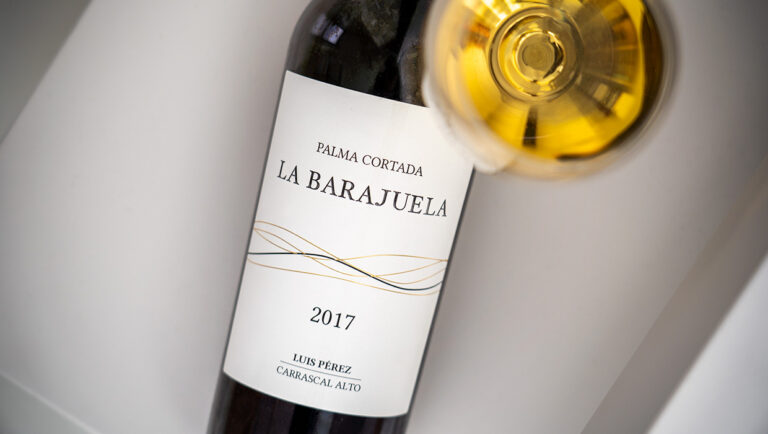 Published on January 6th, 2021 | by Ruben
0
La Barajuela Palma Cortada 2017 (Luis Pérez)
Palma Cortada is a term that was quite common in the 19th century but largely lost nowadays. Back then sherry wines were mostly full-bodied vintage wines, statically aged with some degree of oxidative ageing. However there was a growing demand from export markets for finer, paler wines. This led to the classification of sobretablas (base wines for sherry) that still lives on today, separating the finest wines from the rougher ones.
High-quality sobretablas with enough finesse would be marked with a palma sign on the barrel (contrary to a raya which has more body right from the start). As the palmas grew older and evolved further towards flor development and finesse, they would become dos palmas, tres palmas and cuatro palmas. However some of these wines that were selected to become a palma (with healthy flor) would tend towards oxidation a little later. These were called Palma Cortada. After some three or four years of ageing they would have been considered ready. If we try to describe it from a modern perspective, you could say it's a slightly more robust Fino with a lower flor influence, or a Palo Cortado with more flor influence.
For more information on these ancient styles of sherry, see my article Ancient sherry typology: Palma, Palma Cortada, Raya…
Winemaker Willy Pérez is one of the masters of this ancient Fino-Oloroso continuum, with a specific interest for lost styles that have been wiped out with industrial winemaking techniques, or simply blended away or forced into the modern classification. He said that 2017 is one of these years that "gave us" Palmas Cortadas. Temperatures were high throughout the year and the grapes had been concentrated to the extreme. Vinification is the same as all of their Palmas (6-7 hours of asoleo, light pressing, fermentation in barrel until December, around two years of biological ageing). It's just that the yeast stopped by itself, probably due to this concentration, and the wine began to divert towards oxidation.
Palma Cortada 2017 – La Barajuela (15%, Luis Pérez 2020)
Nose: in the first glass I was struck by a bigger, herbal flor note than I was expecting. The next day this was far less prominent, but it kept going back and forward as the days went by. Light haybales and chamomile, with fresh citrusy notes. Underneath there is a rich and fairly fruity wine, with quinces and juicy white fruits. Honeysuckle and some almond essence too, but it's never as jammy or thick as the Raya I had some time ago. The delicate balance of flor and this fruity, almost "late harvest" character underneath is great.
Mouth: again this has a fruity core of baked apples and honeyed white fruits – bigger than on the nose – but also a saline, herbal side that echoes a modern Fino. Very juicy, with coastal touches, as well as a hint of grapefruit. It also has this slightly balsamic side that I tend to have difficulty with (although it's nicely kept in check here). In the end you get a more weighty and slightly spicy character that hints at oxidation indeed, though fairly subtle I must add.
Availability: around € 60. Now available from different sources like Vinissimus, Coalla, Bodeboca or Xpertvinum (soon).
Summary: This wine is the missing link between the Barajuela Finos and Rayas. It sits nicely in the middle, showing a great flor influence but also some of this jammy fruitiness that is so uncommon in modern sherry. Probably my favourite of the Barajuelas so far. A highly geeky wine - an archeological wine in a way, but very interesting to explore.