Palo Cortado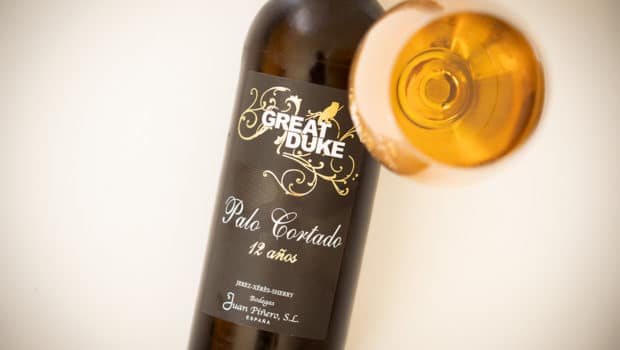 Published on November 2nd, 2018 | by Ruben
0
Great Duke Palo Cortado 12 Years (Juan Piñero)
Great Duke is a new range of labels from Bodegas Juan Piñero. There's also an Amontillado and Oloroso but today we're trying the Palo Cortado, which is 12 years of age (like the others).
Actually Great Duke is an existing range of wines (previously simply Juan Piñero Palo Cortado) that were given a new name (for export markets, no doubt), a new visual identity and an age certification from the Consejo Regulador. As you may know '12 years' is the only allowed age statement in sherry besides the classic VOS and VORS statements.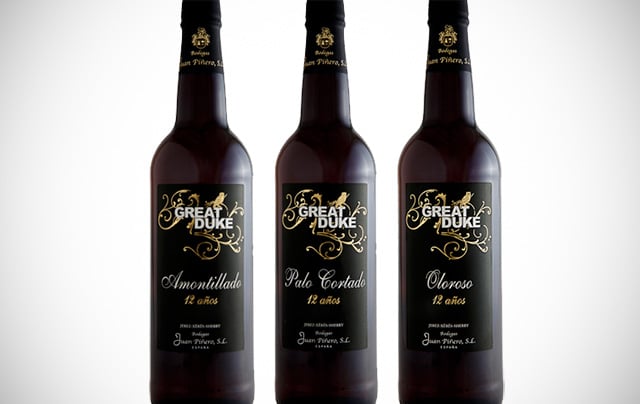 As a Palo Cortado, this wine was initially fortified to 15% to have 1-2 years of biological ageing under flor, but it was fortified again to 17% to initiate a second period of oxidative ageing. The must for this wine is supplied by La Callejuela and the wine goes through three criaderas before being bottled, once a year.
Palo Cortado 'Great Duke' 12 años (18%, Juan Piñero, L18)
Nose: plenty of almond roundness first, with hints of polished wood and toffee. Hazelnuts, soft meaty traces in the background. After a while it brings out nice acidic fruits and orange peel.
Mouth: the acidity is still here. Now more full-bodied, with dried fruits, figs and a soft herbal bitterness. Still more on the Amontillado side than real Oloroso, always with a certain light character, if not for the spicy notes (pepper, ginger). Toasted nuts. Subtle liquorice.
Availability: around € 18-20. Hard to find outside of the sherry region.
Summary: A really nice Palo Cortado showing traces of its youth (Manzanilla) as well as older elements. Though maybe less stunning than I expected, it offers very good value for money. Works well with cheese.