Fino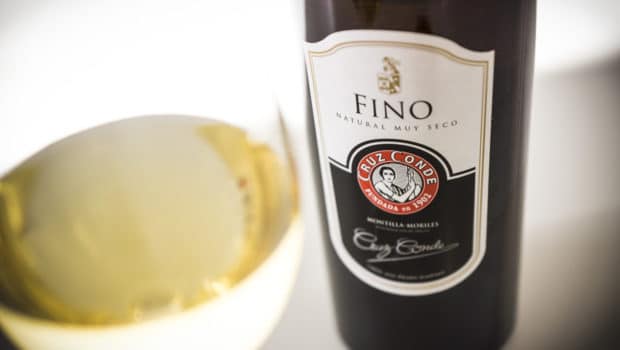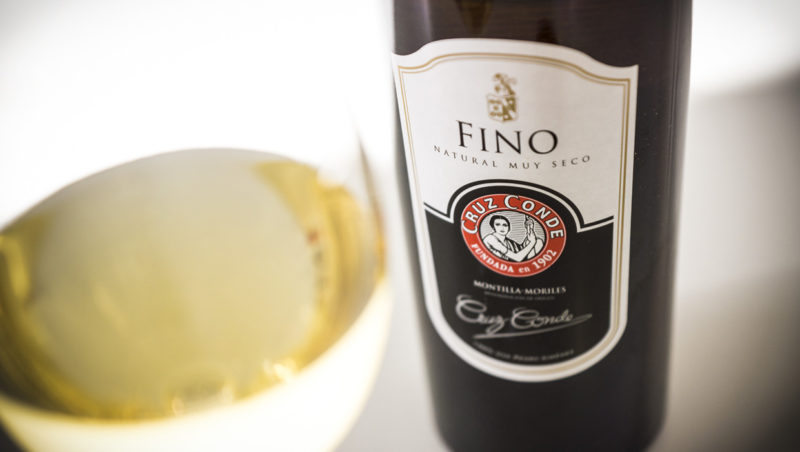 Published on April 25th, 2017 | by Ruben
0
Fino (Cruz Conde)
A dry 'Fino natural' made from PX grapes in Montilla-Moriles
We make a small excursion to the neighbouring D.O. Montilla-Moriles and try the basic Fino from Bodegas Cruz Conde. This dry Fino is made from 100% Pedro Ximénez grapes and aged for about 5 years under  a layer of flor.
On the label it says 'Fino natural muy seco'. Indeed it is made without fortication – one of the big differences with a common Fino from Jerez.
Conde Cruz also have another Fino 1902 that is matured in their subterranean cellar, as well as a Fino Moriles Tercia.
Fino Natural (15%, Cruz Conde)
Very light, pale colour. Nose: not the most intense nose, a bit quiet but with nice notes of yeast and lemons. Hints of breadcrumbs and a little green olive. A very light earthy touch as well.
Mouth: again a little light and shy. Almond notes, zesty lemon, green apple. After that it switches towards olive brine and bitter notes, leaving us with a very dry aftertaste. Subtle flor. Bitter almonds in the finish.
Availability: not easy to find around here. I ordered it from Spain for around € 4. Closer to € 8 in other parts of Europe. It also exists in 5l and 15l 'bag in box' packagings.
Summary: A light, inoffensive Fino with fairly low complexity. On the palate it evolves towards bitterness, making it very refreshing. An entry-level Fino with an attractive price.