Manzanilla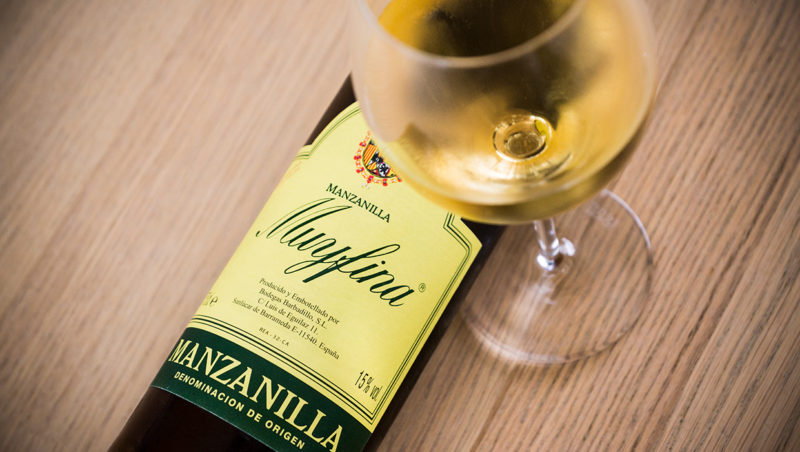 Published on August 5th, 2016 | by Ruben
0
Manzanilla Muyfina (Barbadillo)
Muyfina is one of the well-known brands of Manzanilla. Of the three Manzanillas that Barbadillo is producing, this is the youngest (alongside Solear and Solear En Rama).
It is a low-end Manzanilla that is sold in several supermarkets, like Aldi in the UK (albeit with Pedro Rodriguez e Hijos on the label).
Just a note of caution. Although I'm always keen to try bottle-aged sherry, these young and delicate Manzanillas are not suitable. The (other) bottle of Muyfina that I bought in Belgium was definitely past its prime (rough, dusty, bitter) and there's no bottling code on the label to warn you.
Muyfina Manzanilla (15%, Barbadillo)
Nose: light and clean, with apples, grassy notes and hints of rosemary. White bread and some dried yellow flowers. Basic, common aromas in a fairly lightweight package.
Mouth: similar thoughts. It's young, giving you hints of a regular (fruity / acidic) white table wine. Yet there are some savoury flor notes, nutty touches and a very soft salty edge. Fairly short finish.
Availability: pretty good. As low as € 3 in Spain, closer to € 6 in other countries.
Summary: Uncomplicated Manzanilla, rather light and thin like the name suggests but at the same time it lacks finesse. Not my favourite style of Manzanilla (I'll stick to their Solear) but it pairs well with food.