Background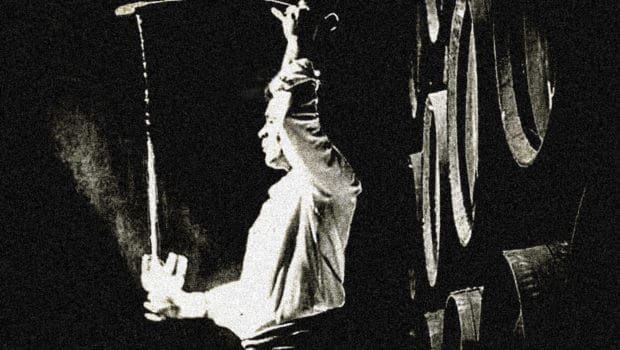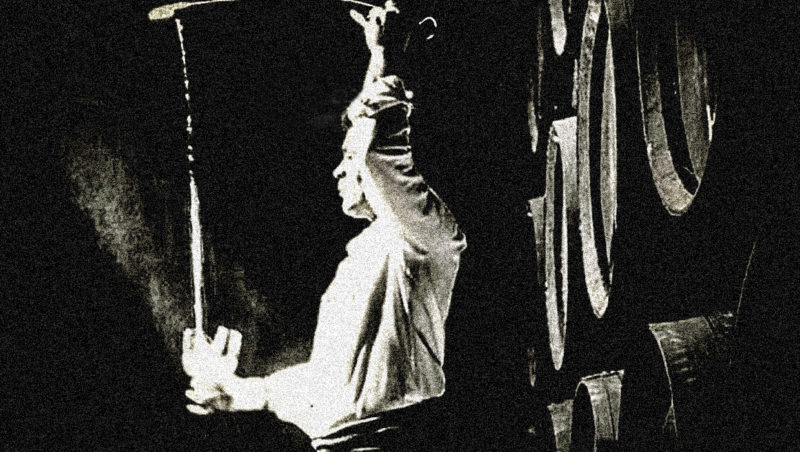 Published on May 3rd, 2016 | by Ruben
0
Venencia / caña / venenciador
A venencia is a typical narrow, cilindrical cup attached to a long, flexible handle that is used to draw out wine from a barrel. You may wonder why we dedicate an article to such a trivial object, but it is one of the traditional symbols of sherry production.
The word venencia probably comes from the Spanish avenencia which means agreement. In wine negocations, sampling the wines is essential, so sharing a glass of wine would have been a traditional confirmation of a sale.
The origins of the tool itself are a little uncertain. In any case it has been used for over 150 years in the Jerez area. Further back in time, there are Greek mosaics and vases which depict people using very similar types of 'spoons' to scoop up wine in the 5th century B.C.
What is a venencia?
Until about 60 years ago, a venencia would have been made from silver with a handle from whalebone. These are quite flexible, but they often broke. After then bans on whaling, Juan Barranco, an employee at Gonzalez Byass, starting producing them in stainless steel. Later he covered the rod with black rubber and finally they started to use PVC. Nowadays fiberglass is also common. Apart from the materials, the tool itself is still essentially the same. At the top end of the shaft (usually 60-90 cm long) there is a hook which serves not only to hang it up when not in use, but also to prevent it from falling into the cask.
Venencia in Sanlúcar: caña
In Sanlúcar de Barrameda, the venencia is called caña (cane) and is usually carved out of reed, in one piece. It is usually smaller and more narrow than those in Jerez, piercing even better through the flor. On the other hand it's less flexible so more difficult to handle. The difference can be seen in the video below (around 1:00).
Whatever the type, handling a venencia is really difficult. A true venenciador works his tool almost effortlessly, with precision and showing an impressive flamboyance. In a way it's comparable to the movements of a Flamenco dancer or a torero. You need to thrust the venencia into the bunghole of the cask with a quick motion, in order to leave the layer of flor intact. The wine is then poured from above head height, which aerates the wine in the process. Filling a glass without spilling a drop takes years of practice.
Venenciador: an endangered job
Some of the most renowned venenciadores were Pepe Ortega (Bodegas Gonzalez Byass) and Julio Delgado (Bodegas Domecq). More recent masters include Jesús Delgado and Paco Gandón (both featured in the video). Today, people in the Far East love the skills and agility that go with this traditional form of sampling sherry. Some of the best venenciadores now live in Japan. The Consejo Regulador hosts stages and competitions, awarding the best venenciadores.
Nowadays merely 1% of all venencias are produced as a working tool for bodegas, all others go to tourists. Producing them has become an endangered art form, with just a handful producers. I'm afraid the same goes for its handling which few master entirely. It's important that we keep these typical Jerez traditions alive!
If you're interested in buying one, you could check Catadelvino