Oloroso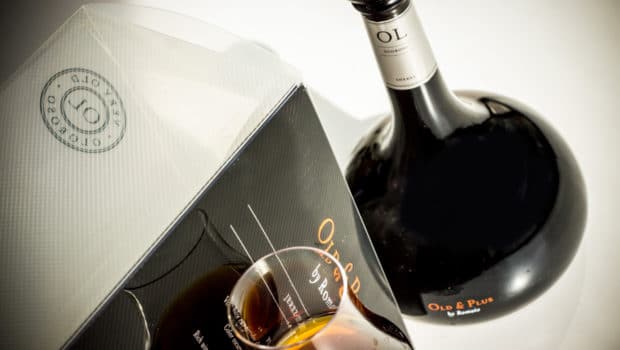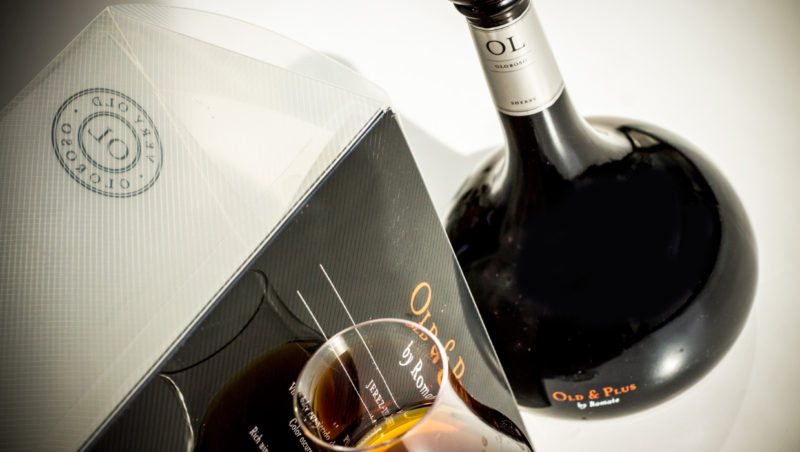 Published on April 8th, 2015 | by Ruben
0
Old & Plus Oloroso VORS (Romate)
Old & Plus is the former private collection of the family
The Old & Plus range was formerly called the Sacristía range and holds the oldest wines in the cellars of Bodegas Romate, a limited amount of barrels hidden in the centre of the bodega.
The Oloroso VORS is over 30 years old and traditionally it had been reserved for the family's private consumption.
The Old & Plus range is bottled in uniquely bulbous bottles, with a minimal label and a big translucent plastic packaging. It's modern and I really like it, but I can see why some people find it a bit strange and say the plastic doesn't fit the premium image.
Oloroso Old & Plus VORS (20%, Sánchez Romate, L11)
Nose: deep and vividly fragrant. A lot of juicy plums, dates and dried figs. Chocolate bars with macadamia nuts and walnuts trapped inside. Hints of exotic woods and polished furniture, well integrated, with some toast and a soft veil of smoke. Big leathery notes as well. Overall quite magnificent – top class Oloroso.
Mouth: intense, but not as heavyweight as you might expect. Bright and crisp, with some glycerine which makes it seem a little rounder. Some citrus. Toffee and chocolate. Technically dry of course, but no astringency whatsoever. All quite balanced: it's acidic, salty and nutty, but nothing in excess. Long, dry, nutty finish with a light bitter edge.
Availability: around € 50 for a 50cl bottle.
Summary: This Oloroso Old & Plus is one of the most impressive wines I've tasted from Sánchez Romate. The nose is glorious, and even though the palate is slightly thinner and less complex, it comes highly recommended.