Manzanilla
Published on March 16th, 2023 | by Ruben
0
Soleras Olvidadas – Manzanilla Clásica (R&G Colección)
In May 2021 the word got out that the renowned French oenological consultant Michel Rolland would start his own range of sherry wines. For those of you not interested in anything else but sherry, Rolland works for high-level châteaus in Bordeaux like Angélus, Ausone, Kirwan, Phélan-Ségur, etc.
Besides his flying winemaker job, he also started his own domains accross the globe. In Spain there is Rolland & Galarreta, a joint venture with entrepreneur Javier Galarreta of the ARAEX distribution group in Rioja.
Soleras Olvidadas
Together they started the R&G Colección brand. In the series Soleras Olvidadas ("forgotten soleras") there are three bottlings:
Fino – R&G Soleras Olvidadas (around 8 years old, from the Bodega Miraflores so technically a soon to be prohibited Fino de Sanlúcar)
Manzanilla Clásica – R&G Soleras Olvidadas (around 6 years old, from the solera San Léon, established in 1822)
Amontillado 541 – R&G Soleras Olvidadas (around 30 years old, from the Bodegas Santa Ana that holds the Manzanilla Pasada La Kika)
As you may have noticed, all three wines were selected from warehouses that now belong to the Bodegas Yuste (including some older soleras that belonged to Argüeso and Pedro Romero). R&G has closely worked together with the bodega to make the best selection of casks.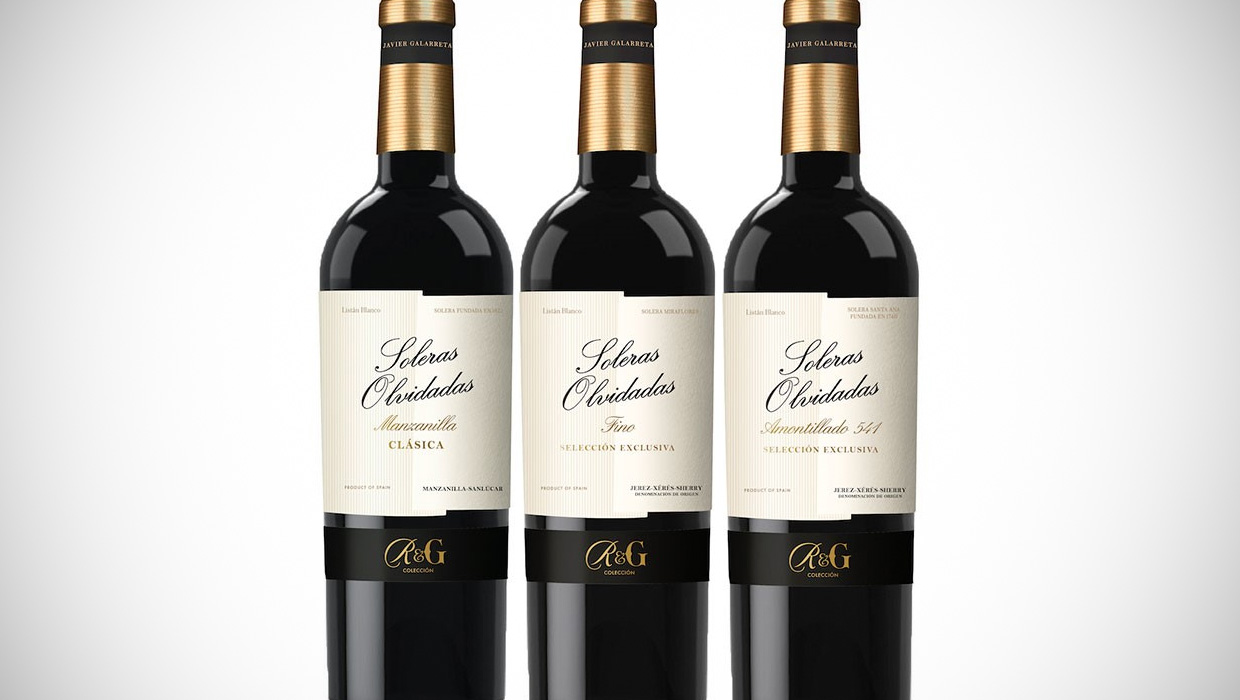 Manzanilla Clásica – Soleras Olvidadas (15%, R&G Colección 2022, 1200 btl.)
Nose: I love this style, already moving towards a Manzanilla Pasada. A really aromatic profile full of haybales and yeasty bread, as well as nice farmy touches. Then coastal hints (dried algae), dried chamomile flowers, Mediterranean herbs. Walnuts, light cheesy aromas and a sweetish hint of sunflower oil as well. Great complexity.
Mouth: rather velvety, perhaps a little rounder than expected. Very refined, with hints of hay, ripe apple and more bready notes. Then green olive brine comes out, alongside almonds and mineral notes. A moderate bitterness too. Some earthy spice in the end, leading to a long, saline and dry finish.
Availability: quite hard to find at the moment, although there are Spanish stores and a few retailers in Nordic countries as well. I got my bottle from Andaluciadevino for around € 20 (50 cl bottle).
Summary: I was a fan of San León Reserva de la Familia already and this is a lovely selection from this solera (which wasn't actually forgotten). Rolland's famous nose delivers. I'm eager to try the Amontillado as well. That said, you could argue the differences with the regular version are too small to ask a premium price. I wonder why they stick to one bodega and how this range will evolve in the future.