Amontillado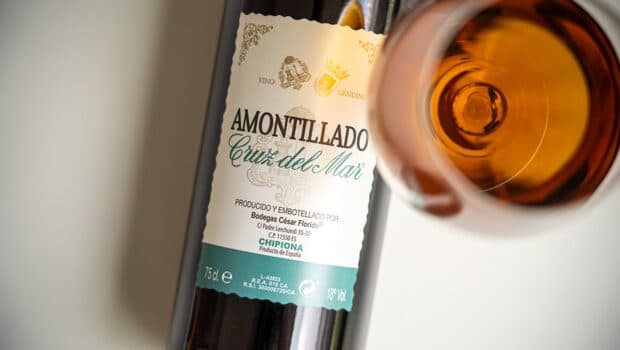 Published on May 5th, 2022 | by Ruben
0
Amontillado Cruz del Mar (César Florido)
César Florido is the oldest bodega in Chipiona and one of the oldest in the sherry region, going back to the 18th century. The bodega lies in the city centre, at merely 100 metres from the Atlantic Ocean (with a second winery further down). Currently managed by the fifth generation, they own 21 ha of vineyards, and stick to artisan production methods.
They're mostly known for their Moscatel wines, but they also produce a series of Fino, Amontillado, Oloroso and Cream in the Cruz del Mar range. The Amontillado we're trying today is around 8 years of age. The grapes for this wine (100% Palomino) come from old vines in the pago Miraflores and Balbaína.
César Florido is just outside of the sherry triangle, for now at least
César Florido is located outside of the sherry triangle, in one of the municipalities that are currently part of the Zona de Producción. However under the upcoming new regulations for the D.O. they will be able to use the name sherry on the label. This will probably take a couple of months to be rectified, hopefully later this year.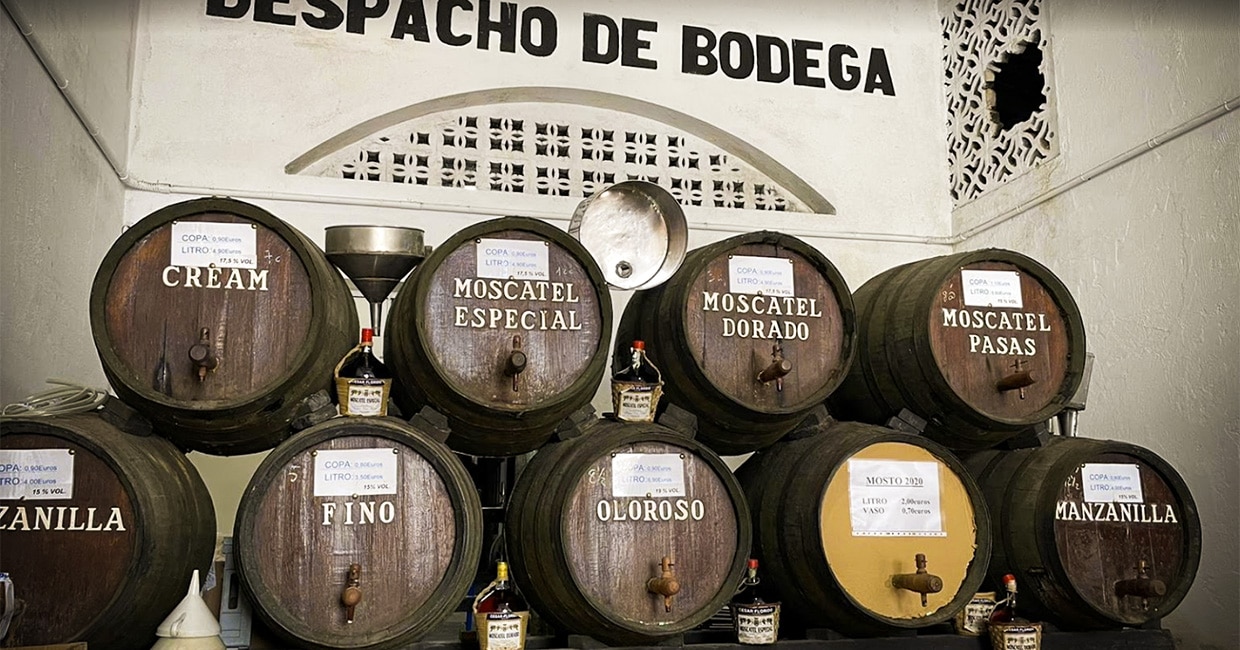 Too bad they don't seem to have a bottling code or an L-code anywhere on the bottle. I also had trouble with the closure, being unable to close the screw cap once I opened it. In fact it already seemed to be a little loose before opening it. I like the classy label but there are still a few blemishes that ought to be expunged. I even wonder whether it influenced the profile of the wine…
Amontillado Cruz del Mar (18%, César Florido)
Nose: clean, rather oxidative and with quite a sweet side to it, or so it seems. I'm mostly getting raisins, figs, with caramelized hazelnuts and a bright juicy note that reminds me of mosto. Toffee and cinnamon. Also generous hints of polished wood. A bit uncommon, with much more implied sweetness than most other Amontillados. I would have sworn this was going to be a sweetened Medium sherry.
Mouth: dry, with a fairly high acidity (a mix of grape and lemon juice) and quite some salinity. Still close to the grapes, so there's still this rounded note that makes it less tangy than others. There's a big warming side of wood, some raisins and some caramelized toffee hints, steering firmly towards the oxidative side. Too bad it lacks body in the middle and complexity overall. The finish is nice and rounded though, with a lingering salinity.
Availability: mostly limited to Spain. However despite not being part of the sherry triangle, they do have a couple of distributors in the UK and the US. I paid € 28 from La Maison du Whisky in France, but they're quite expensive.
Summary: The general average quality in the sherry region is high, but this (problematic?) bottle failed to impress me. I simply can't recommend it, certainly at the price I paid. They're doing a much better job at their Moscatel.