Palo Cortado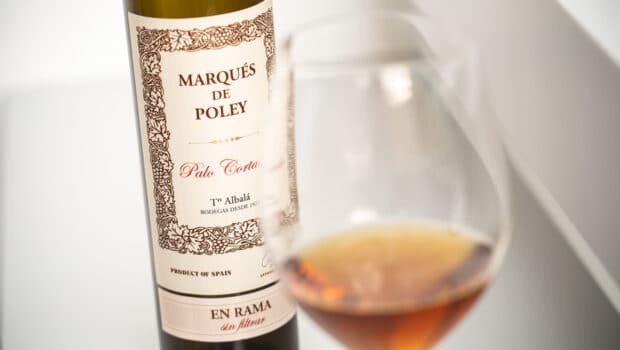 Published on November 27th, 2020 | by Ruben
0
Marqués de Poley Palo Cortado En Rama (Toro Albalá)
This Palo Cortado in the Marqués de Poley series from Bodegas Toro Albalá is made from Pedro Ximénez grapes (like all sherry-style wines in Montilla-Moriles, even the dry ones). It starts its life as a Fino, then becomes Amontillado as the flor dies and evolves further towards Palo Cortado as the character of the oxidative ageing becomes stronger. You could say this wine is selected from the heavier, darker casks of Amontillado.
The Marqués de Poley range, which encompasses four wines, seems a bit of a hotchpotch. There's an old Amontillado Solera 1922 but also a modest Cream, and only one of them is bottled en rama. I don't really get a common thread here. For Toro Albalá (and the entire D.O. Montilla – Moriles for that matter) Palo Cortado is a rather uncommon style, they only produce this Palo Cortado En Rama and one Palo Cortado 1964. Remember it's essentially up to the winemaker to decide on the appropriate label, I wonder how the production method differs from their other wines.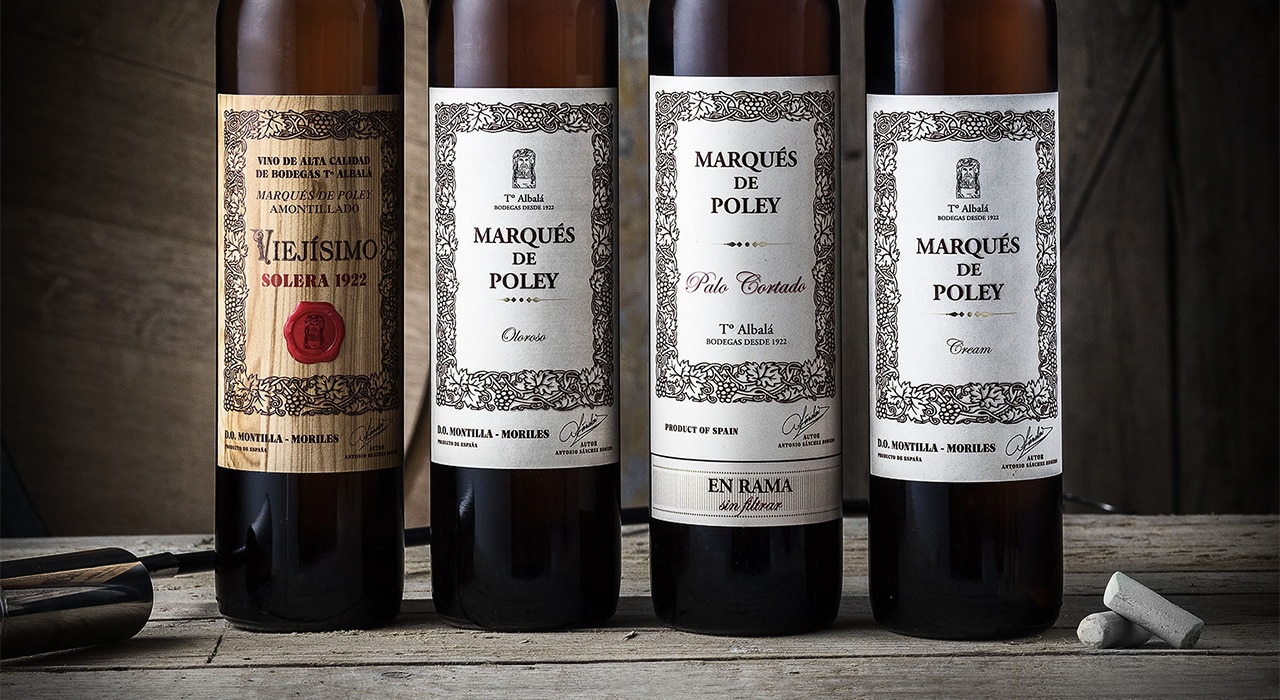 It is believed to be around 20 years of age, although I can only find secondary sources for this information. It was bottled in its current diguise (en rama) for the first time in October 2018 and I'm not sure there have been new bottlings since then.
Palo Cortado En Rama – Marqués de Poley (18%, Toro Albalá, October 2018)
Nose: quite fruity compared to a Palo Cortado from Jerez, with a ubiquitous hint of raisin sweetness (something I experience in plenty of Montilla wines actually). Behind this there is a lot of caramel, candied fruits and roasted nuts. A little cedar wood, some buttery touches and whiffs of tobacco. Orange peel.
Mouth: quite a velvety texture, again there are some raisins and even a bit of honey balancing the drier woody side. Warm wood. No sweetness as such, but definitely a glyceric touch. Then a bit of young, fruity acidity, mixed with dried fruits, tobacco and warm woody notes. Light salinity, but not as much as you'd get in Jerez. Orange peel and (hazel)nuts. Nice flavours but the integration is not perfect, it feels younger than what some people suggest. The finish is also shorter than I expected.
Availability: around € 12 in Spain, up to € 16 for a 50cl bottle here in Belgium.
Summary: This Palo Cortado is an accesible wine, rounded and slightly more plump than what we're usually getting from Jerez, lacking the elegance and duality that we look for in this style. You can tell Palo Cortado is not really their house style - I'd go even further and say it's actually more of an Oloroso. Not a bad wine, but not living up to my expectations either.