News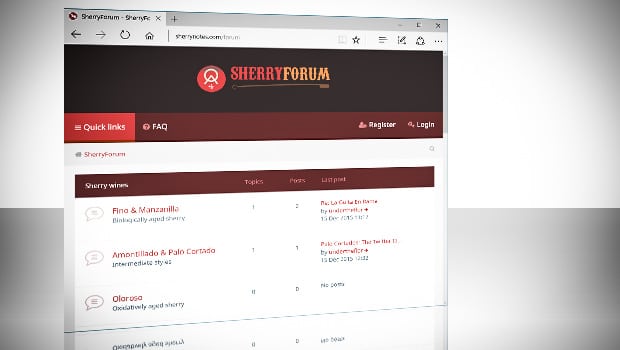 Published on January 13th, 2016 | by Ruben
0
Join SherryForum
I have been thinking about starting an online forum for sherry discussions for a long time, and recently a couple of discussions on Twitter urged me to finish it. After a short incubation time in which I gathered feedback from friends, it's now ready for the general public. Here you go, an online forum dedicated to sherry wines.
www.sherrynotes.com/forum
If you have questions about sherry production, specific products, the sherry region or the wines in general, ask them and I'm sure we can find the answer.
I hope SherryForum can grow to become a meeting place for sherry lovers and a valuable source of information and news. I will try to contact some bodegas and give them an 'official' account so they can get in touch and answer your questions directly.
Update: after a year or so, there seemed to be little interest, so I decided to shut it down.