News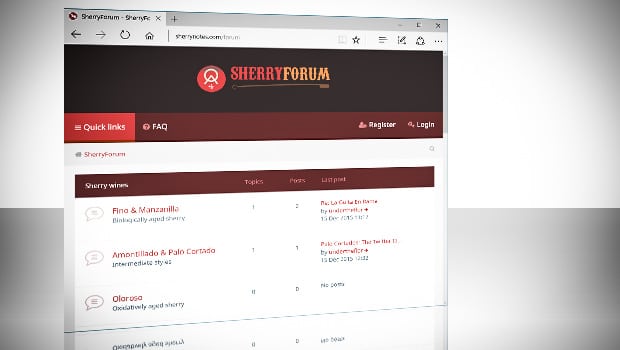 Published on January 13th, 2016 | by Ruben
0
Join SherryForum
I have been thinking about starting an online forum for sherry discussions for a long time, and recently a couple of discussions on Twitter urged me to finish it. After a short incubation time in which I gathered feedback from friends, it's now ready for the general public. Here you go, an online forum dedicated to sherry wines.
If you have questions about sherry production, specific products, the sherry region or the wines in general, ask them and I'm sure we can find the answer.
I hope SherryForum can grow to become a meeting place for sherry lovers and a valuable source of information and news. I will try to contact some bodegas and give them an 'official' account so they can get in touch and answer your questions directly.
For now, feel free to join us. Register your account and have a look around! If you have questions or suggestions, let me know.