Fino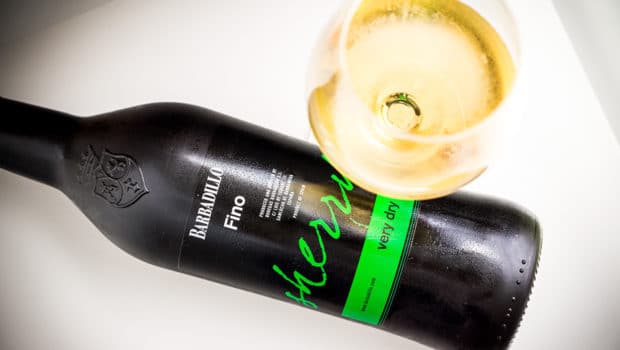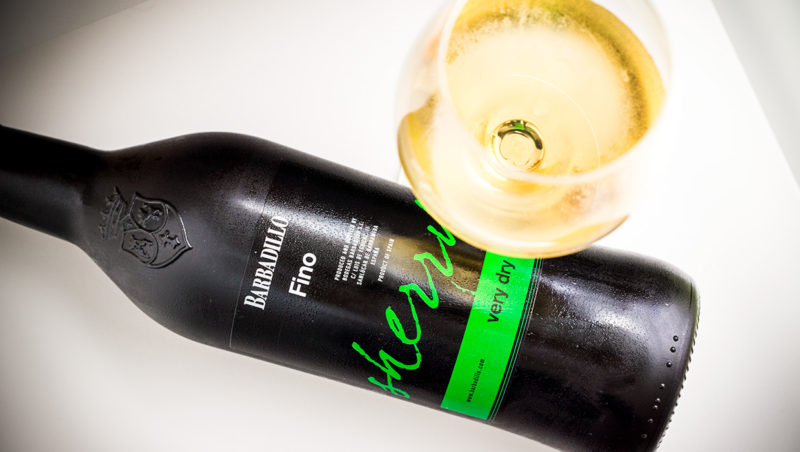 Published on July 19th, 2016 | by Ruben
2
Fino / very dry (Barbadillo)
This is one of the many Fino wines that Barbadillo is selling. There is a Fino Pale Dry with the Barbadillo coat of arms on the label, another Fino with a blue Dry & crisp bookmark on the label, a Tesco Finest Fino in the UK, etc. This particular bottling seems to be exclusive to the Albert Heijn supermarkets in Belgium and The Netherlands, which also offer another bottom-shelf Fino from Barbadillo with a very dull, green-lined label for just € 3.
My label says Barbadillo but you can find the same bottle with the brand Pastora at the top, albeit at 17% alcohol. I think that may be a US version. At the end of the 19th century, Bodegas Barbadillo were owned by Pedro Rodriguez (after he married the widow of Benigno Barbadillo), and the name Pastora refers to his 'Pastora' cellars in the shadow of the Castillo de Santiago, and his famous brand of Manzanilla Pasada from that era. Of course Barbadillo is one of the biggest producers of sherry, yet I don't think having so many similar wines with vague labels and a plethora of sub-brands is helping to boost the consumer's confidence in sherry. Let's not go into that now.
It may be surprising to see Barbadillo – based in Sanlúcar – selling a wine as Fino, but keep in mind that any bodega – including those in Sanlúcar – can name their wines Fino (even though the opposite is not allowed: Manzanilla can only be made in Sanlúcar). Sometimes companies work with other bodegas in Jerez in some kind of wine exchange contract (to widen their range), but in this case the name Fino is basically used for the most robust Manzanillas – wines of which the flor production is at a lower level than the more delicate wines named Manzanilla. Locally they are known as Fino de Sanlúcar. It's one of the anomalies in the regulations of the D.O. and something that has caused many debates in recent history.
(Update: in 2021 the regulations of the D.O. were changed: after a grace period of ten years, the name Fino de Sanlúcar will be obsolete and all biologically aged wines produced in Sanlúcar will have to be called Manzanilla)
Fino / very dry (15%, Barbadillo)
Nose: some buttery notes at first, with hay and dried yellow flowers. Moderately yeasty, with a light fruitiness. A little heavier than a Manzanilla from the same producer, no doubt.
Mouth: slightly youngish, quite low acidity, with an off-dry fruity note and nutty roundness. Some overripe apple and lime. Soft hints of brine. Touches of bitter almonds as well. Seems quite similar to the Fino Mil Pesetas but I don't have a bottle to compare.
Availability: I paid € 5 in the local Albert Heijn supermarket.
Summary: A Fino that's on the lighter side of the spectrum, a bit Manzanilla-like let's say. A standard wine, cheap and rather sound.