Fino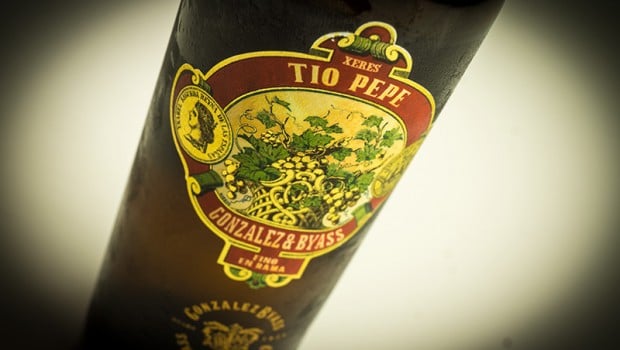 Published on August 1st, 2013 | by Ruben
0
Tio Pepe En Rama 2012
Every year around April / May, when the flor is thickest and the wine has the strongest, freshest flavours, Gonzalez Byass releases the new edition of its Tio Pepe En Rama. This interesting en rama wine contains some of the best casks from each of the four Tio Pepe solera's. A great event, and if you want some you have to be quick (the 2012 edition only yielded 11.850 bottles, most of which were gone after the Feria). The back label of the bottle will tell you it's best enjoyed within three months of bottling. Technically it is an unstable wine, which contains lots of living yeasts, so it can go cloudy and develop further if you leave it in your cellar for too long.
Will Tio Pepe En Rama go bad past its due date?
Encouraged by Equipo Navazos' claims about their sherries (bottled en rama as well) needing at least 6 months to regain their balance after bottling, and reaching their optimal stage after many more months, I decided to have a little experiment. I still have two bottles of Tio Pepe En Rama 2012 in my cellar, stored in a decent way but nothing special. One of them was opened yesterday, about 15 months after bottling.
The wine was still quite clear. There's a slight haze but the 2012 was said to be less clear compared to previous editions anyway. A wine taken straight from the cask would be cloudier (remember en rama sherries still undergo minimal filtering). At first sight, no obvious signs of too much further yeast activity.
Tio Pepe En Rama (15%, Gonzalez Byass, 2012 edition)
Bottling code: MEF 71818753, bottled 03/05/2012
Nose: highly aromatic, with typical yeasty Fino notes. Lots of acetaldehyde (damp straw) and faint hints of Jamon Iberico fat. Quite a farmy nose. Some dough and bread. Coastal notes like dried seaweed. It's still fresh but I suppose some of its citrus notes may have disappeared over time.
Taste: rounder and less mineral than on the nose. Nicely ripe yellow apple flavours, as well as some oranges. A good balance of acidity, minerality and savouriness. Bready flavours again, and a smooth saltiness in the background. Medium long finish, still quite round.
Availability: normal. Around € 6 for a half bottle or € 12 for a full bottle.
Obviously it's impossible to do a direct comparison and try to detect the influence of bottle ageing. We can't compare it to the 2013 edition as that's simply a different wine, so we can only dig in our memory and try to imagine what the 2012 tasted like soon after being bottled last year. Has it changed? No doubt, the nose has lost its extra brightness, but it's still fresh and the palate seems very similar, if maybe a little more gentle. Some of the brightness has been traded for added complexity. Still a really good and unique Fino in any case.
Just a final note: each Tio Pepe En Rama comes with a nice retro label, sourced from the Gonzalez Byass Foundation that keeps track of the company's marketing. The 2012 design is based on a label from the 1850s.
Summary: Tio Pepe En Rama 2012 is a great wine - it gives you extra roundness and lots of extra power compared to the regular Tio Pepe. It still is a great wine when you open it beyond the proposed due date. It's probably different but just as unique.