Oloroso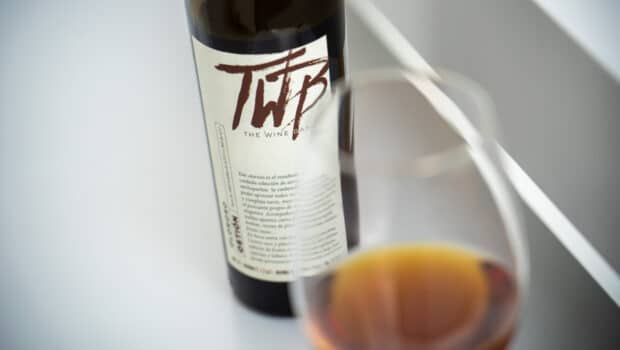 Published on December 22nd, 2021 | by Ruben
0
Oloroso Ostión (The Wine Bang)
!Ostia! A very old Oloroso from Sanlúcar, bottled by The Wine Bang
The Wine Bang is a trio of wine lovers (brothers Pedro and Juan Morales of Bodegas Lunares in Ronda, with Victor Soltero) acting as an independent bottler since 2020, selecting unique casks among soleras in Montilla-Moriles and the sherry region. They're mostly known for their faraonic series of Amontillados, named after Egyptian rulers like Tutanchamon, Ramses and Aknaton.
The Wine Bang
Their bottles are regularly included in the Club Contubernio packs and one of the latest releases was this Oloroso Ostión, a very old and supposedly rather extreme Oloroso. Very little is known about the wine, except that it is the result of a careful selection of ancient soleras in Sanlúcar de Barrameda. On the website they claim it's 20 years of age, but that's probably more of a vague (administrative) note. Armando already commented that it could well be double that age.
I'm not sure where the name comes from. Ostión means large oyster but maybe I'm missing some kind of local meaning.
Oloroso Ostión (22%, The Wine Bang / Contubernio, 37.5 cl, 1600 btl.)
Nose: furniture polish mixed with berries (raspberry / cranberry) and Mediterranean herbs. A resinous note and a touch of brandy. A salty touch as well. Maybe not the most intense Oloroso nose, but a very balanced and elegant old wine nonetheless.
Mouth: potent, but not as extreme as I imagined (which is a positive thing, I guess). Sure, the acidity is higher than average and there's a light bitterness from the wood, but it's rather rounded and still very drinkable. There's a light caramelly sweetness and a touch of glycerin, with roasted hazelnuts, a hint of tobacco / smoke and and echoes of dried fruits. Balanced leathery dryness in the end.
Availability: originally part of a Contubernio pack, but individual bottles are still available from their online shop for € 48. Some of their other wines can also be found there, or through Coalla.
Summary: Oloroso Ostión is a very old, intense but also very drinkable and rather accessible Oloroso wine. I love it when they have this glyceric touch, with leathery notes and lots of polished wood. A lovely wine for the winter.