Fino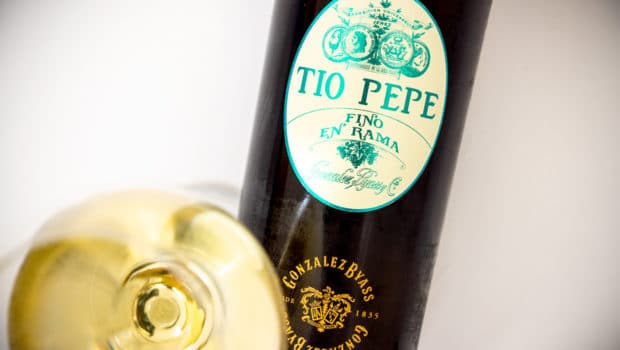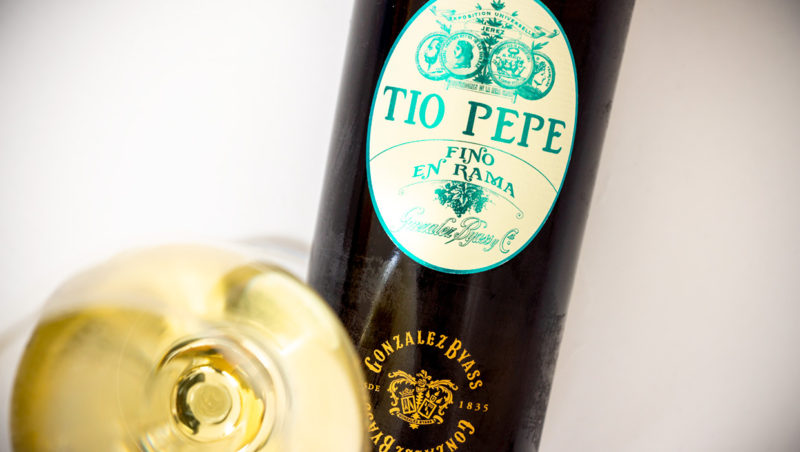 Published on June 7th, 2018 | by Ruben
0
Tio Pepe En Rama 2018 (González Byass)
Tio Pepe En Rama 2018 is the taste of spring – a yearly highlight
The ninth edition already, Tio Pepe En Rama 2018 was bottled from a selection of 62 butts from the Tio Pepe soleras in the bodegas Rebollo and Constancia. Every year in October, head winemaker Antonio Flores starts monitoring barrels that have a very active layer of flor. From the first set of around 100 barrels, only the best survive in the final selection in March. It was bottled 6 April 2018. This year the hashtag is #ArmoniaPerfecta or #PerfectHarmony.
This wine is always refreshed with mosto from the Macharnudo area, and this year a cold, dry winter helped the flor to grow strong in (humid) springtime.
In 2018 the bodega also releases 1000 magnums for the first time. It shows they are opening up to bottle ageing (always more interesting in magnums). A few years the back label said Tio Pepe En Rama was best drunk within three months after the bottling date – this mention is also removed now. This year, why not buy several bottles and put one away for five to ten years, or longer?
Tio Pepe En Rama (15%, González Byass 2018)
Nose: celebration of the flor. The emphasis is here on cellar notes (humid chalky walls, moist sandy floors) and even slightly farmy notes (wet dogs, hay, horse stables), rather than on acetaldehydes. Love that. Yeasty power, warm but with a heady, almost floral edge.
Mouth: a tad less wide now, the farmy side made place for more vertical notes, citrus freshness, bitter herbal notes. Slightly more gentle than I expected, but of course this fits the 'harmonious' description. Picks up intensity after a while, with olive brine and dough.
Availability: as a yearly release, this is limited to around 18.000 bottles. Around € 17-20 depending on the market, also available in magnums and half bottles. Check TWE for international shipping.
Summary: Fresh as ever, the 2018 edition of Tio Pepe feels tighter and perhaps a bit more mellow than other years. Less wild (although the nose still has this wonderful farmy edge), but indeed very harmonious. Put it against other Fino En Rama and you'll notice this is just a great wine.