Palo Cortado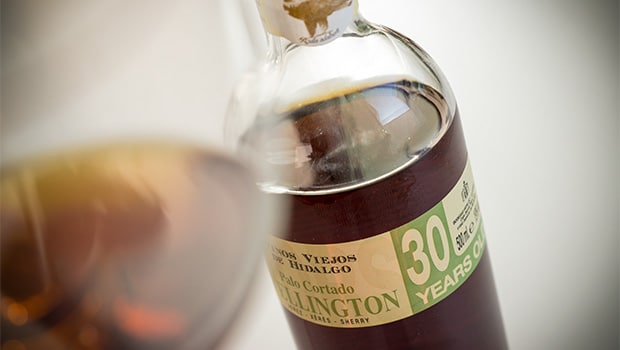 Published on December 31st, 2014 | by Ruben
0
Palo Cortado Wellington VORS (Hidalgo)
Wellington VORS is one of the most respected Palo Cortados
The Palo Cortado Wellington V.O.R.S. is taken from butts that originally held Manzanilla. Whenever a butt was found which met the specific requirements for a Palo Cortado, it was marked 'NO' and it was removed from the solera. Originally they were reserved for family use, but a few years ago they were brought to the market.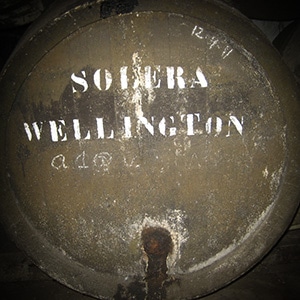 Bodegas Hidalgo – La Gitana still control 170 ha of biologically farmed vineyards in the pagos Balbaina and Miraflores, two of the most respected areas around Sanlúcar de Barrameda.
While the V.O.R.S. label indicates the wine is over 30 years old, in reality it is well over 50 years of age. Like the Amontillado and Oloroso in the same series, it was originally bottled in 75cl bottles with a 'handwritten' label that said Palo Cortado Viejo, but since a few years it is presented in sleek, minimalist 50cl bottles and it is named after its younger sibling, the Wellington V.O.S. which I believe is bottled from a different solera.
Javier Hidalgo, the owner of the bodega, is a great supporter of wildlife in the nearby Coto Doñana, which is why the neck of the bottle features a small Imperial Eagle. A small part of the revenues go to a foundation that supports these birds.
Palo Cortado Wellington V.O.R.S. (19%, Hidalgo)
Nose: very silky and subtle, with lots of sweet and sour fruity notes (quinces, candy apple, marmalade, prune confit) and a gingery tingle. Almond paste, toasted hazelnut. A very soft ashy note in the background.
Mouth: surprisingly high levels of acidity again, which gives it a Sercial-like Madeira character. The acidity also makes it seem lighter than 19%. Then darker notes of toffee, as well as a clear salty tang (after all this was made in Sanlucar). Candied citrus peel. Again a soft smoky hint / toasted oak in the aftertaste. Very long, dry finish with waxy notes.
Availability: usually between € 50 and € 75. Only 1000 bottles are released each year and it can be hard to find.
Summary: I think of this Wellington VORS as one of the smoother, silkier Palo Cortados. It's complex but also really easy to drink. A top notch Palo Cortado but maybe not my absolute favourite in this style.