Palo Cortado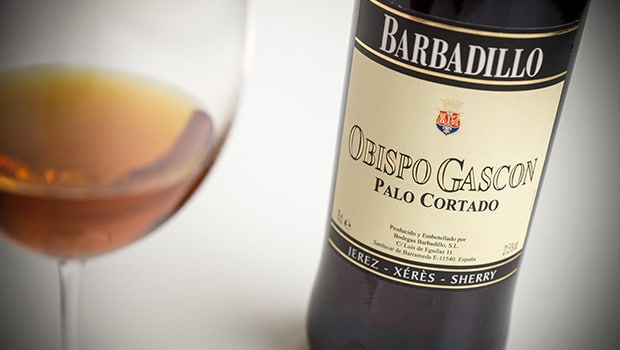 Published on February 8th, 2014 | by Ruben
0
Obispo Gascón (Barbadillo)
Obispo Gascón is taken from the fifth criadera of the solera
Bodegas Barbadillo are located in Sanlucar de Barrameda so their Obispo Gascón originates from a Manzanilla (see their excellent Manzanilla Solear En Rama for example). The wine is around 20 years old.
In fact Palo Cortado is one of their specialties. They own 120 casks of authentic, old Palo Cortado – one big solera of eight criaderas which is bottled at different levels. Obispo Gascón is bottled from the fifth criadera, their V.O.R.S. Palo Cortado from the third criadera and the rare Reliquia from the last scale, the solera.
Obispo Gascón (21,5%, Barbadillo)
Nose: nicely fragrant with an above-average aromatic wideness. It shows obvious signs of age (polished furniture, walnut husks) but also youngish notes of sticky toffee and candied orange peel. Dried apricots. Its creamy, caramel notes and hints of Turkish delight give it an impression of sweetness. Quite some roasted notes as well: toasted bread, roasted nuts and coffee beans. Hints of eucalyptus and vanilla. Complex and really interesting.
Mouth: very elegant, dry with medium acidity. Still quite a lot of Amontillado character on the palate, more so than Oloroso I would say. The dried orange peel is much more pronounced than the dried figs or dates. Some brine and tangy lemon. It's not until the end that a rounder, darker side comes out, with chocolate notes and toffee. Long finish on caramelized nuts, with a little bit of bitterness.
Availability: around € 30 for a full bottle.
Summary: Amontillado or Palo Cortado? It's a subtle difference sometimes. Obispo Gascón is a harmonious wine, combining tangy elements with a smooth, almost sweet side. Elegance above all. For me the nose is the best part.