Bodegas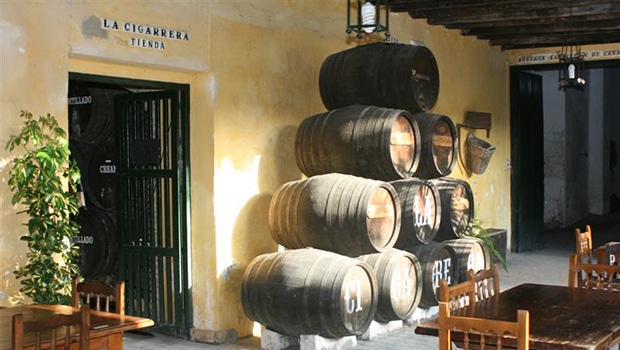 Published on September 30th, 2013 | by Ruben
3
La Cigarrera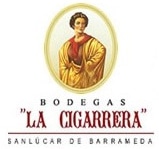 Bodegas La Cigarrera is a small, family-owned bodega in Sanlúcar de Barrameda. It was founded in 1758 by a Barcelonese businessman Don Joseph Colóm Darbó. Together with his son he managed Colom & Compañia, in buildings leased from two monastries. The current bodega was bought in 1891 by Manuel Hidalgo Colom, the great grandfather of the Hidalgo Garcia de Velasco brothers who run the firm today (cousins of César Florido by the way). Manuel Hidalgo Colom started the succesful Manzanilla La Cigarrera.
La Cigarrera in Sanlúcar
Due to former regulations of the Consejo Regulador about minimum stocks, the company has always operated as an almacenista, a stockkeeper who sells his wines to bigger shipping bodegas (Lustau among others). In 1997 they started to bottle their own wines. Each year they produce around 11.000 cases of Manzanilla La Cigarrera. It is named after the women who used to sell cigarettes on the streets, in behalf of the big cigarette factories in Cadiz and Sevilla.
After a clustering of different buildings, the company still uses the original bodegas in the Plaza Madre de Dios in the Barrio Bajo (lower part) of Sanlúcar, which cover a total area of 1637 square meters and hold a total of around 500 casks (some of the oldest in town). La Cigarrera consists of three naves (Bodega de Colóm, Bodega de Cabral and Bodega de Samilla) that surround a beautiful central Andalusian patio. The family used to own vineyards as well, but nowadays the sobretablas are bought from local farmers.
La Cigarrera sherry range
Although 90% of its sales comes from the Manzanilla, the house also offers limited amounts of other styles:
Manzanilla La Cigarrera: a Manzanilla Fina, averaging four to five years and matured in a solera of eight scales.
Manzanilla Pasada: bottled for the first time in 2011, after being untapped for 22 years. Taken from 4 butts.
Amontillado Viejo VOS: a recent addition. Officially 20 years old, but actually well over 30 years. Taken from a single butt that once belonged to the brothers' great-great-grandmother.
Oloroso La Cigarrera
Pedro Ximénez La Cigarrera
Contact
Plaza Madre de Dios s/n (Junto Plaza de  Abastos)
11540 Sanlúcar de Barrameda
Tel.: 956 381 285
Guided tours in English or Spanish.