Fino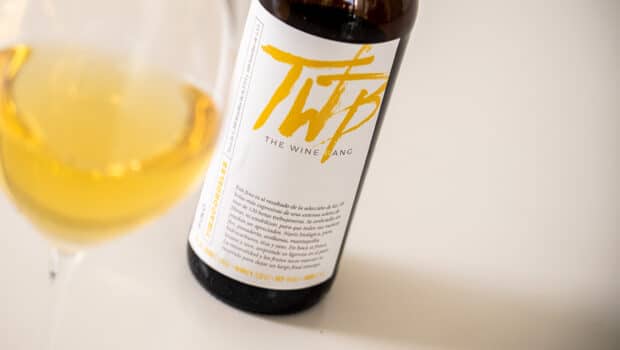 Published on January 7th, 2023 | by Ruben
0
Fino Tiracordeles (The Wine Bang)
The Fino Tiracordeles comes from the Cooperativa Virgen de Palomares in Trebujena. This winemaking cooperative was founded in 1957 and controls around 560 ha of vineyard. This results in a fairly big production of mosto, part of which is aged and sold directly, in a fairly modest range of wines (Fino, Oloroso and Dulce).
Fino Tiracordeles is an independent bottling from The Wine Bang. A tiracordeles used to be the guy who marked newly planted vines.
It is a selection of 18 butts from an extensive solera of 120 in total. Those 18 were chosen for their expressiveness. The age of the wine is around 4,5 years.
This is one of the wines from the former Production Zone that will be able to name itself a proper Fino sherry under the new regulations of the sherry denomination, although that is only a legal detail of course.
Fino Tiracordeles (15%, The Wine Bang for Club Contubernio, Feb 2022, 37,5cl, 1200 btl.)
Nose: a very pure expression of flor, with all the expected hay and dried wildflowers, alongside yeasty notes and fresh dough. Light buttery notes and almonds underneath. A very nice echo of wet cellars and fresh plaster too. Just a trace of appley fruit.
Mouth: fresh and dry. There's a green apple acidity that keeps it lighter than expected. After a while it becomes much warmer and wider, with marked flor notes and apples as the two base notes. We also get plenty of almonds, walnuts and other nuts. Marked mineral notes and a dry chalky feeling in the end. Bitterness builds and lingers on in the finish.
Availability: this release was exclusive to Club Contubernio. If you're a member, you can still order individual half bottles for € 10.
Summary: The Fino Tiracordeles is produced close to the Guadalquivir estuary and mixes a few elements of Manzanilla with an underlying Fino character. Fresh, very flor influenced, getting warmer and wider in the mouth.