Amontillado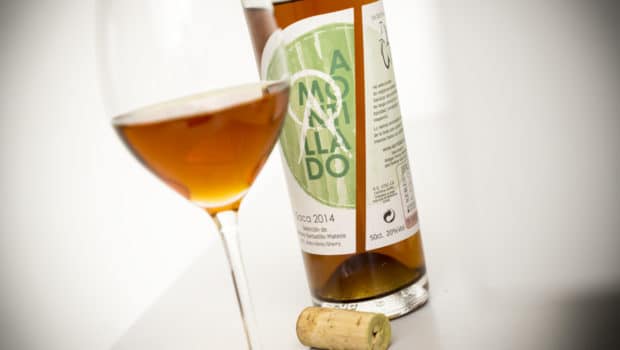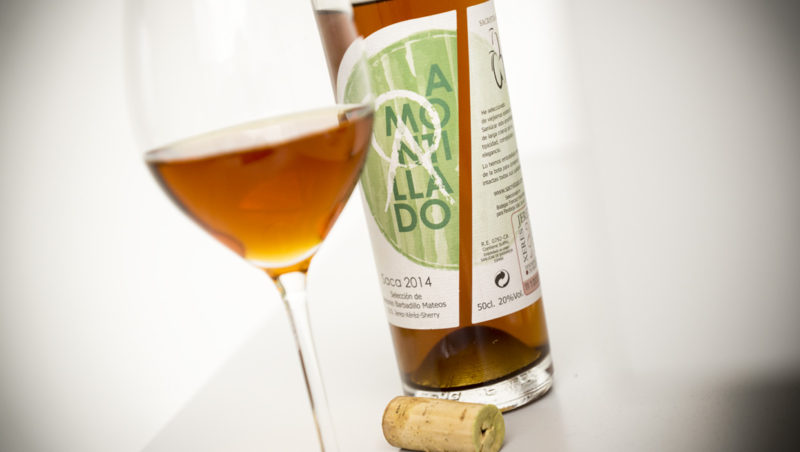 Published on April 20th, 2017 | by Ruben
0
Amontillado 2014 (Sacristía AB)
Amontillado Sacristía AB is one of the oldest in the sherry region
Antonio Barbadillo Mateos who runs the Sacristía AB label started bottling Manzanilla En Rama from partner suppliers like Sánchez Ayala and Yuste.
Since 2014 he is also occasionally bottling very old Amontillado and Oloroso – we're trying the first edition of the Amontillado Sacristía AB. It comes from a small selection of butts in the ancient solera of Conde de Aldama, recovered from his old bodega in the calle Banda Playa, later owned by Argüeso and Valdespino and now owned by Francisco Yuste. The wine is the older brother of the Amontillado Aurora, it is around 60 years old and one of the oldest Amontillados in the region. Carbon dating indicated that the solera may have been founded around 1750.
Only 350 bottles were available that year but there has been a new saca in 2015 and 2016.
Amontillado 'Saca 2014' (20%, Sacristía AB, 50 cl, 350 btl.)
Nose: quite a treat. Very complex, with lots of tiny nuances. In no particular order: dried apricots, polished exotic woods, beeswax, hay and other farmy notes, sea spray, hazelnuts, orange peel, molasses and salted caramel. Subtle minerals, as well as hints of old roses and warm wood.
Mouth: punzante, with a spike of acidity and salinity right away, but always a certain feminine elegance. Very, very wide and with a rather glyceric mouthfeel. You can tell this took a long time evolving from Manzanilla to Amontillado. Salted almonds, hazelnuts, brine. A faint touch of smoke. Lovely warm, nutty aroma in the empty glass.
Availability: the more recent bottlings are easier to find, but on the whole highly limited. Around € 80 for a 50 cl bottle, check Lavinia for instance.
Summary: A top class Amontillado, which shows all the spikey sharpness of coastal Sanlúcar and blends it with warm, waxy, oaky flavours. One of the best Amontillados I've had and a must-try if you can find a bottle.